by Maruxa Lynd
We tend to get excited with the idea of swimming with whales and dolphins when we mention our neighboring countries like Indonesia and Philippines but never really our homeland, Malaysia. Are there even dolphins in Malaysia? YES! You don't need to get to another tropical island to see these magnificent creatures because they exist in our own turf! Thanks to 1 Utama's Feed –The-Fish and Recycle –a- Bottle "Go Green" campaigns, we got to experience seeing the Malaysian dolphins with our own eyes, in a yacht! For those of you who are not aware of these campaign , it was introduced to the public to raise funds and keep 1 Utama Rainforest's fishes happy and well fed as well as recycling bottles for a greener tomorrow as part of their Go Green initiative. Yes, we're talking about the magnificent forest inside 1Utama Mall by the way!
Every few years, 1Utama donates the proceeds of their campaigns to beneficiaries that share the company's community value in keeping our mother nature and the faunas well taken care of. The beneficiaries includes Sabah's Bornean Sun Bear Conservation center where 1Utama aided in purchasing medicines and essentials for the sun bears, Perak's Temenggor Forest Reserve with the Malaysian Nature Society , the conservation of turtles by HOPE (Help Our Penyu) , adopting a Malaysian elephant, Teriang, with Zoo Negara and re-established the fish population in Sabah's Molleangan Island with WWF Malaysia .
To date, 1Utama has donated a total of RM192, 000 to the beneficiaries mentioned and this year, 1Utama has chosen MareCet, a non – profit and non- governmental organization that works to protect dolphins and other marine mammals and improve marine mammal conservation. As the first and only NGO in Malaysia that caters to cetacean research operating since 2012, MareCet also collaborates with the government and other corporations in making sure that best practices are implement and policies are executed properly on matters that touches the conservation of marine mammals and our marine ecosystem in general.
During the dolphin trip last July 12th, a cheque presentation ceremony was also held on the yacht where 1Utama Shopping Center handed in a RM12,000 cheque through 1Utama's Public Relation Manager Lee Li Lian and Assistant Manager Joey Choong to MareCet's chairpersons Dr. Louisa and Fairul Izmal. MareCet expressed their gratitude on 1Utama's effort in improving the management of our nation's marine resources. The partnership exemplifies 17 United Nation's sustainable development goals which promotes partnerships among all sectors that would also include protecting the local population. Dr. Louisa said that it is important that the local community also understands their responsibility towards their environment by giving them a sense of ownership in making sure that there is balance.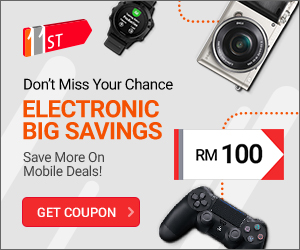 Langkawi is home to 7 variants of cetaceans such as the Indo – Pacific humpback dolphins, porpoises and even Byrde's whales. The waters around the Langkawi Archipelago is one of the best places in the region to sight cetaceans due to its abundance in food resources, as MareCet found on their 2010 research on Indo-Pacific finless porpoises. Accompanied by the crew of Crystal Yacht Holidays, 1Utama Shopping Center's staff and MareCet's founders Dr. Louisa Ponnampalam and Fairul Izmal Kamal Hisne, we ventured out to the sea on the look out for the pods of dolphins. As we were heading to the location where the dolphins were often sighted, we were reminded that there is no guarantee on whether we would see dolphins but as we reached the area, luck was on our side as we saw the dolphins swimming along with the yacht, jumping out of the water, trailing us coyly.  Apparently, according to one of the crew members, dolphins like to hear the sound of the engine and they seemed to get playful when they hear it.
If you are ever in Langkawi, be sure to ask the local tour – guides or even the islanders and discover how precious our marine mammals are! As of today, they might not be endangered but preventing them from extinction is better than saving what's left. Do your part by contributing to 1Utama's Feed – The – Fish and Recycle- A – Bottle campaign and don't forget to visit their mysterious Secret Garden at the rooftop which opens every weekend with your loved ones!