By Yue Lynn  
This year's slate of released anime series is top notch and on fleek, despite some hits and misses (Frame Arms Girl could be better, for one…). Heck, we even wrote a Fall 2017 Anime List article because the anime trailers on Fall season seemed to be upstaging other seasons' trailers and were so 'audience-friendly' (*cue kawaii anime girl with sparkly eyes gif). But of course, all year 'round, to some, anime all day, every day! However, holiday season is going to end soon (*cue the Darth Vader shouting "NOOOOOO" gif) so to tempt you evilly, we have compiled a list of anime series for you to binge watch during the last long weekened of 2017…
CASTLEVANIA
There will be a season 2 for Castlevania, so now is a good time to jump on the hype train to catch up on it! Regardless of the debate regarding whether Castlevania is or isn't an anime, this series is still a better vampire story than that Twilight thingy (old joke, we know).
LITTLE WITCH ACADEMIA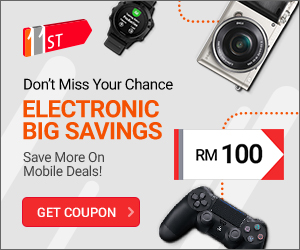 If you can only watch one anime series this year, just watch Little Witch Academia. This uplifting anime starring some witches is my favourite one of this year and also because, believing in yourself is the single most powerful magic you can possess and the only one you will ever need!
SAGA OF TANYA THE EVIL
You often see goody heroes being the protagonists of a show but Saga of Tanya the Evil turned that trope upside down by making Tanya the evil villain protagonist-cum-antagonist. Tanya was a man reborn as a girl "in an alternate universe version of Europe during World War I" but Tanya is no weak Lolita as she's actually a bloodthirsty warmonger whose goal is to obliterate enemies and get rid of 'Being X' (her story universe's version of a divine being).
KAKEGURUI
Note: Netflix will only be releasing Kakegurui next year. But as for other sites… 😉
Filthy high schoolers get turned on by gambling as things get crazier.
MISS KOBAYASHI'S DRAGON MAID
This is a fun series and I really need to binge-read the manga too. In other news, some people be wishing for a dragon maid too…
PRINCESS PRINCIPAL
This is gonna sound horribly superficial but the four things to describe this series are: steampunk, espionage, cute girls and aesthetics on fleek.
FATE/APOCRYPHA
Anime world doesn't really have a shortage of Fate/[insert cool-sounding title here] series, don't they. If you throw a single stone into a room filled with a variety anime series, more likely than not that your stone will hit a Fate series haha.
ATTACK ON TITAN
Since everyone waited 'till the cows came home for season 2's debut, why don't we binge watch all of two seasons in one go while waiting for the next one. You can even binge read the manga on the side…
MY HERO ACADEMIA
A fitting title to end this binge watch shenanigans! After all, it would be a crime to not include Boku no Hero Academia in this list so I got your back fam.
BONUS:
RWBY
RWBY is probably one of Rooster Teeth's and Monty Oum's greatest creations evah and the series' Volume 5 had just dropped recently so binge watching all four previous volumes will be a blast. And yes, I decided to post the 'Red' trailer instead of Volume 5's trailer because nobody can ever hold a candle to Monty Oum's excellent fight choreography!