Photo Credit: Home Sweet Home Steam Page
One of the highlights of video games is their immersive feeling. So, what better way to celebrate Halloween than to immerse oneself in an atmosphere of horror by playing crazily scary games? There are tons of fear-inducing games out there but we have specifically compiled a list of ten games with a diverse range of gameplays that are highly worth your attention!
THE EVIL WITHIN SERIES
Come for the scare, stay for the aesthetics. The bosses in the first game are fricking scary (The Keeper, Reborn Laura and Heresy, to name a few) and its sequel doesn't look like it will disappoint in the 'visuals department' too.
AMNESIA: THE DARK DESCENT
Amnesia and horror games needs to exist in the same sentence because it's a no brainer…
LITTLE NIGHTMARES
Who said a puzzle-platformer can't give you the chills and be critically-acclaimed? Also, when you're tiny, anything and everything is a threat to you.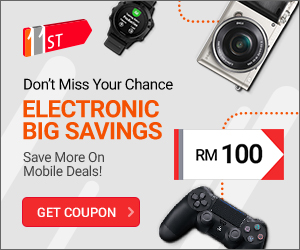 DETENTION
"Detention is an atmospheric horror game set in 1960s Taiwan under martial law. Incorporating religious elements based in Taiwanese/Chinese culture and mythology, the game provides players with unique graphics and gaming experience." Fun fact: In this side-scroller game, altars are the places for you to 'save' the game's progression. Cool and unsettling right?
DARKWOOD
To quote a comment from its Steam page, this game's "like Stardew Valley in a Post-Soviet village." However, instead of dating some humans and farming boring ole veggies, you get to date tension and farm some suspense in Darkwood.
BLOODBORNE
For a game that seemingly tests how great you are at dodging, Bloodborne is ultra bloody difficult to play, like its cousin, the Dark Souls series (must be in the genes). But it's still a stellar horror game no matter how much you hate it every time the 'YOU DIED' text appears in front of you.
DEAD SPACE SERIES
"In space, no one can hear you scream." For plot reasons, humans and deadly non-human creatures simply have the tendency to exist in the same place (aka a spacecraft) in the ironically vast galaxy.
HOME SWEET HOME
This game had me at "first-person horror adventure game based on Thai myths and beliefs." I mean, Thai horror is one of the best kind of horror stuff out there.
DOKI DOKI LITERATURE CLUB!
Don't let the cutesy girls and kawaii title fooled you because Polygon called this free-to-play game "an uncontrollably horrific visual novel." Instead of being the player, you will be the one being played like a puppet by this gloriously twisted game.
OUTLAST SERIES
Whether it's real life or in-game life, nosy journalists with camcorders always have a kink in diving headfirst into shady situations. But anyway, the main issue about this series would be: can you outlast the jumpscares?