by Maruxa Lynd
If you missed out on the absolutely lit 16 Baris months back, get ready for the second wave next month which features the best rappers in the South East Asian Region! Presented by Tune Talk, the concert will be held at the National Tennis Center this coming August 11th. Due to its popularity, the creators of 16 Baris, Joe Flizzow and the Rocketfuel team, have decided to put on a bigger show for the Malaysian hip – hop fans who didn't get to experience the first concert.
16 Baris is not just a showcase of Malaysia's best MCs but also rappers from every corner of the world. In line with their tagline "doing it for the culture", the first season had its fair share of international MCs from Indonesia, Singapore, Nigeria and even from the USA . In conjunction with the second concert, here's a list of 6 acts that caught our attention in the 16 Baris episode and concert.
A – Kid
Comedic with his rhymes, A- Kid is Malaysia's answer to Lil Dicky. His track Gaji Masuk (feat. Yung Mana, AdibAlexx & ROTI) has garnered more than 600k views on Youtube and has been featured in various live shows (May The 4th, Clumsy Vol 3 , Hit The Bando's AsianConnection ) since his 16 Baris episode and last weekend's performance at Good Vibes Festival's Raising The Bar stage proved that A- Kid can bring the house down ! Word from the man himself is, he's set to release a collaborative EP with Danye this September/October so I am pumped up for that!  Watch : 
Gard
        "Jangan tanya mana jalan aku, itu sempit" Monster Sound's Gard is a gem! Just like his rhymes, Gard drops bars like Drogba and when he sing/raps, he has that XxxTentacion vibe that I want to hear more from Gard . It's also pretty apparent how he puts a little humor (about himself even) in his flows and that's what's cool about Gard. He's got a chill vibe but he's fiyaaah! Gard will be releasing his tracks pretty soon so I definitely can't emphasize enough how excited I am to hear it on local airwaves!       
Kid Raw
WHY IS HE NOT GETTING ALL THAT CLOUT YET? You know that feeling when you listen to an artist and it automatically reminds you of that person? Yep, that's the case with Damansara rapper, Kid Raw. His flow reminds me of a mix between Logic and K-rapper Sik K.  You should listen to Spit Api feat. Karmal (2018), Anxiety (2018), Death Row (2017), The SSJ (2017). Watch: Anxiety 
DeeKid
Thank the lawwwwd and also Joe Flizzow for bringing DeeKid to the limelight! Hailing from Nigeria, DeeKid's energy on stage is something that we rarely see on the Malaysian stage. He brought it down and got me wishin for more! What sets DeeKid apart from the 16 Baris acts is that he can switch to hip – hop and afrobeat flawlessly. If you enjoy both genres (especially you gyals out there) then I suggest you dirty wine to his tracks Angelina, Omalicha, Honey Is Sweeter ft Black Gs, and bop to Olorun (feat. DJ Moma) . Watch :
Yung Raja
When this Raja raps in Tamil and English, girls be twerking in their sari Blessed with sick bars, talent and looks, this young Mustafa makes waves every single time he and his best friend Fariz Jabba perform in KL.  Spreading good vibes with his music, listen to Yung Raja's latest single here :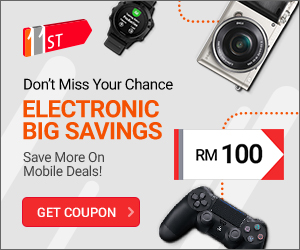 Ashtin
Underrated AF is what Ashtin is! It's about time that he gets the clout he deserves! Skilled in freestyling and setting the crowd on fire, Ashtin was Red Bull Blend Cypher Decided Champion in 2016 and his music is a direct representation of his roots as he mixes his Indian and Chinese heritage like his latest album Chindian The Album .