After a highly anticipated long wait, the 2017 Overwatch World Cup has finally arrived! The top 8 teams (United Kingdom, China, Sweden, South Korea, Canada, Australia, USA and France) of the world's best Overwatch team will battle it out at BlizzCon on November 3-4 for the prestigious 2017 Overwatch World Cup trophy. Will reigning champions, Team South Korea be able to retain the trophy with their stellar run or will there be a new challenger to their throne? All eight teams are definitely the best of the best wherein each nation is a mighty powerhouse in terms of quality gameplays and top-level skillsets.
Photo Credit: worldcup.playoverwatch.com
Judging from the schedule above, fans will be in for a real treat. Kicking off the day with a flashbang would be United Kingdom vs Sweden and followed by Canada vs Australia. Next, would be the battle of the mighty giants (China vs France). Saving the best for the last, the climactic last match will be between the eagerly awaited match-up of South Korea and USA, which would surely prove to be an electrifying watch.
According to Blizzard, "the first match of the day will start at the stated time. Subsequent matches will be played as previous matches finish." This means you literally have to binge-watch this entire World Cup event. On the first day (Saturday), once quarterfinals are completed, semifinals will proceed immediately afterwards. The bronze medal match and the Final match will be played on Sunday. Games will be played in a single-elimination format. Since there is a difference in timezones, looks like we Malaysians will be watching the World Cup in the wee hours of the morning (#Madamada). Oh well.
This World Cup would definitely be a spectacle as there have been many changes such as character buffs/nerfs (*coughs, Mercy, coughs) and the addition of Doomfist in the game since the conclusion of the earlier competition stages.
Therefore, the 2017 Overwatch World Cup will be a fun and thrilling fest, so be sure to watch and support your teams! To quote good ole Zarya, "be sure to stretch before engaging in rigorous physical activity," so please ready yourself in encountering high level of saltiness during the games!
To learn more about the 2017 Overwatch World Cup event and to watch it live, do visit: https://worldcup.playoverwatch.com/en-us/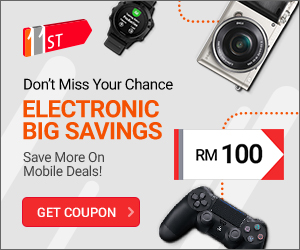 In the meantime, do check out what we wrote about South Korea's World Cup team and watch the following video recaps from the earlier World Cup playoff stages: