by The Level MY
2017 has been a great year for music. The rise of the indie scene in the mid-year got the ball rolling for everyone as it attracted Malaysians to listen to raw and unsigned talents rather than just binging on International sounds. It keeps getting better and better for Malaysian music: more than 200 gigs were organised, 20 records were released and celebrated this year, and more than 100 songs eligible for this years best songs list, but listed below are our very own best 30 songs of the year.  
This is the first part of our 30 Best Malaysian Songs of 2017 (30-11):
This is the second part of our 30 Best Malaysian Songs of 2017 (20-11):
Dari Minda Sa-Orang Sutradara by Pitahati
Possibly the final release from their Selamat Datang Ke Panggung Suara album, psychedelic nusantara outfit Pitahati released an enigmatic music video for their song 'Dari Minda Sa-Orang Sutradara', which is easily one of the better tracks in the album alongside 'Hafiz Sufian', 'Sahabat', and 'Kedai Kopi 50an'. The song feels like a conflict within the creator's head, where the writer asks himself questions on the subjects that he doesn't want to talk about – and frankly, we've all had these thoughts in our heads at least once in awhile.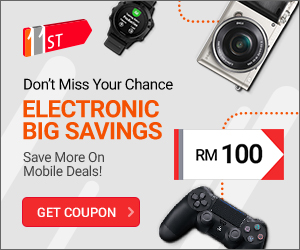 Now You're Gone by Kyoto Protocol
'Now You're Gone' is the mysterious surprise slipped in between the high voltage rock songs in Kyoto's Catch These Men album. Initially, no one knew if the band would ever promote the song as a single until the music video came out just recently to send us back to the saddest moments in our lives. The music video is brilliant, and played its role in adding even more depth to the song as 'Now You're Gone' will forever be the classic that you'll go back to when you lose someone in the future.
Terbanglah by SOG
SOG's Terbanglah is by far their most creative and complex track of this year. 'Dua Jiwa' is brilliant and 'GOVT' is menacing, but 'Terbanglah' marked a new era for SOG. From the lyrics written by Raja Nazrin Shah, the song wants you to expand your horizons, learn new things and be better as it only reflects SOG's current journey towards stardom: a long but imminent road to repackage Nusantara music to the ears of the world. If you haven't listened to it, the intro alone will send chills to your spine.
Appreciate by Airliftz
Airliftz made 2017 his by releasing his Bagel EP that was received very well not just in Malaysia, but in neighboring countries as well. People may still be raving over 'Gwalos' but we feel 'Appreciate' has more love than any hip hop release this year. The track shows Airliftz's true versatility that transcends stereotypes of being a modern rapper. Sky is the limit for Airliftz in 2018.
Seindah Kata by Patriots ft Kareema
Patriots released a number of songs this year, but interestingly their poppiest one, 'Seindah Kata' edged up above the rest. The chorus of the track is memorable, and Ayeen's vocal performance is staggering but Kareema's presence brought the sound to another level. This is the track that shows Kareema's real potential as she churned out enough flair and attitude to make the song in our top 10 list.
Mornings (See You Again) by alextbh
The boy wonder impresses again in 2017 as 'Mornings (See You Again)' was played almost 900,000 times on Spotify. The track showed Alex's growth in the lyrical aspect, and may hit too close to home – almost like it's based on a real event. Others may argue, but 'Mornings (See You Again) is proof that alextbh is consistent in his music, and has established himself as one of our R&B greats.
Teruna Dan Dara by Masdo
There's no denying Masdo's success by now. As they're celebrating the crazy amount of cash they earned from the album sales – everyone at The Level MY are arguing on which song from Selamat Tinggal Pujaan should be on this list. All the songs are almost equally good, but the reintroduction of The Lipstik's 'Teruna & Dara' under the new Masdo banner has some unique points that bring it out on top. It feels like as if Ali Sariah's vision from a decade ago was finally given a product that explains it well after working closely with AG Coco. It's his own brand of pop yeh yeh in the 21st Century, that's still making people smile, cry, and dance all on its own.
Malicious Judicious by Golden Mammoth
By far, 'Malicious Judicious' has the catchiest intro on the list. The thudding bassline and snare are nothing short of iconic, which puts the song on its own league. With a well thought music video featuring model Alicia Amin, 'Malicious Judicious' is the breakthrough track that Syabil needed, and a worthy number #3 in the list.
Tayang Sulit by Killer Calculateur
Killer Calculateur almost perfected their craft in the Book of Flags album so it makes you wonder, what else will KC come up with? Then 'Tayang Sulit' arrives with 'Suara Air', bringing with them a brand new perspective on Killer Calculateur in a form of Malay literature that the scene rarely gets. The words persetankan dewamu will always now ring in our ears every time Killer Calculateur comes to mind, which made it difficult to deny them the second spot.
Masa Kita by Pastel Lite
ff and Faliq have come a long way to produce Balada, which turned out to be one of the best Malaysian records this year, and in that record, lies 'Masa Kita', the diamond that truly makes this album stand out among the rest. 'Masa Kita' is everything we want from an electronic track in Bahasa Malaysia: beaty, witty, and dreamy. Eff's perfected her vocal style, and the Faliq-produced strawberry-milkshake dream effect can only make the song as a whole better – just add in stellar mixing quality that gives the track the justice it deserves. 'Masa Kita' will be embedded in history as a form of a love song that we never thought we needed.