by Maruxa Lynd
This year, the Malaysian electronic music scene hit another milestone with BATE's success on the charts with their latest single One I Love, garnering 2 million streams online within two months of release – needless to say, the hard work has definitely paid off! In the spirit of making Mama Malaysia proud, here's a list of DJ acts that have made names for themselves in the electronic music scene with their unique sounds and achievements!
Goldfish + Blink
This duo needs no introduction unless you've been cryogenically frozen for the past 10 years! Goldfish + Blink were the first Malaysian DJs to perform at Tomorrowland (2017) and Ultra Korea respectively and were the first to release an EDM track with Armada Music back in 2013. Having previously performed at big electronic shows like Future Music Festival Asia and THIRST, they paved the way for other Malaysian acts to showcase their talents in the international arena.
Their breakthrough single Here We Go Again, which they released 5 years ago, became one of the highlights of volume four of the Hardwell Presents Revealed mix series. Their current single FTP was released early last year and is supported by Hardwell through distribution by Sanpaokey Music's YouTube channel and CELL Network. They're more than just superstars onstage as Goldfish has opened Goldsounds Academy and 1Dance studio along with his own clothing label 2020Clo. Blink on the other hand is keeping himself busy with his own clothing line Melatonin and The Mothership KL, his F&B business. 
With support from the likes of Hardwell, Tiesto, David Guetta, Nicky Romero, W & W, Benny Benassi and more, it's just one more step on the journey for the duo whose arena and club sets are becoming legendary for their energy and inventiveness. Watch "FTP" :
Facebook : https://www.facebook.com/goldfishandblink
Chukiess & Whackboi
This DJ/producer duo brings justice to the rave scene in Malaysia and no, we're not talking about Uchux Ravers here! Bringing the peninsula and Borneo together through their passion for music, this duo made Malaysia proud by recently striking a deal with Armada Music, the Dutch record label founded by Armin Van Buuren. Chukiess & Whackboi's remix of "Tacadum" was released on Andrew Rayel's YouTube channel last January and it received attention from trance fans worldwide as Rayel also played the track during Ultra Music Fest Miami earlier this year. Days prior to the release of their "Tacadum" remix, the duo released an EDM original track with Warner Music Malaysia entitled "Arena Of Love" featuring Amin Salmee and Adhra on December 2017.
To date, Chukiess & Whackboi have released 16 original tracks independently, which also includes the eerie but trippy track "Ulek Mayang" (feat. Nabilah Nasrudin) and an eclectic collaboration track with Bass Agents called "Monsterz" which combines hardstyle , hard house and psy trance all together . Their list of remixes are also playlist – worthy as they've turned classics like M.Nasir's "Satu Hari Di Hari Raya" and Sudirman's "Hoore! Hoore!" into trance tracks !
Since their formation four years ago, Chukkies & Whackboi has shared the stage with international trance DJs such as Aly & Fila , Dash Berlin , W&W and most recently, Tiësto, during last December's Heineken Live Your Music special in KL Live alongside Goldfish & Blink . This 22nd June, the duo will be releasing their brand new single "Kyrat" alongside fellow Malaysian DJ Boris Foong on various digital platforms under In Harmony Music, a sub-label of Armada Music and will be released in tandem with the official music video .  Watch "Tacadum" :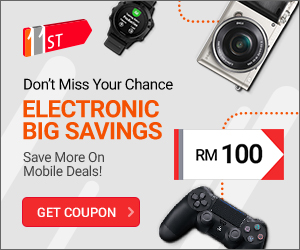 Facebook : https://www.facebook.com/chukiesswhackboi/
Instagram : https://www.instagram.com/chkssandwhckboi/
Cuurley
Cuurley might be a name that many would not recognize but this multi-talented man has been around the music industry for over a decade using different aliases such as Mr.Fluff, RECovery, Chopstah!, CosmicSpaceMunkys, Seven, and Bedroom Sanctuary! Yasss, he is the same guy that brought us the infamous "Lagu"! Honestly, he's Malaysia's Calvin Harris.
As a music producer, Cuurley covers a variety of genres from modern pop ,future house, future bass, indie rock, and even folk as his way of constantly pushing boundaries with his style. Cuurley has also produced tracks for A-list international and local artists including Elizabeth Tan, Talitha Tan, Hunny Madu, Resh, Namewee, Sophia Andersen, Mawar Rashid, and Sasha Nicole.  Cuurley's current single "GO", which featured the Danish – Malaysian singer Sophia Fredskild was released last November 2017 and on the same year, An Honest Mistake featured Cuurley's remix of their track "Drag" in their An Honest Mixtape EP. Apart from spinning at awesome festivals and events in Malaysia (remember Chivas' ETM last year), Cuurley has also performed in international festivals in Las Vegas,  Xi'an (China), Singapore, Vientien (Laos) and Phuket (Thailand). This DJ, singer-songwriter, and music producer who also happens to be an actor, a tremendous cook (check out #mrfluffcooks on Instagram and be amazed) and now a proud founder of a record label – making him arguably the Renaissance Man of the local scene.  His recent commercial work proved that he can indeed mix traditional sounds with EDM as he provided the sound for Astro Gempak's Raya short film called "Gaya Raya Paling Ori."
Cuurley is expected to release his next single sometime this year and will also be working with Indonesia's Angger Dimas and Jon Chua of The Sam Willows – so be sure to listen to his new releases soon! Watch Cuurley's "Go" here : 
Facebook : https://www.facebook.com/cuurley/
Instagram : https://www.instagram.com/cuurley
DJ Aku Ash
You hip-hop club kakis must be familiar with his name as you usually see him spin in the hottest clubs in Kuala Lumpur, but his DJ career doesn't just stop there. Last year, Aku Ash proved that he's a force to be reckoned with as he performed in Yogyakarta, performed with DJ Yella of NWA in KL, opened for Kid-Ink live in Envy  and rocked Kyo for Talib Kweli's show. To add to his notable list of performances, he also performed at Good Vibes Festival  and at It's The Ship  last year.
The success of his original track "Put The Word In" which featured Malaysia's darling Kilafairy and Sean Kingston, has definitely catapulted him in the front row of DJs in Malaysia and people can't wait to hear more from Aku Ash.  The song, which was produced by Aku Ash himself together with Bryan B, has garnered 1 million views on YouTube and was on the YouTube trending page and on the top list in Spotify Singapore and Malaysia for weeks. With a decade of experience in the DJ scene, there is no stopping Aku Ash from going further up from here. Check out Aku Ash's latest single "Put The Word In" :