By Yue Lynn
Though we humans already have other mortals to date and complain about, there are some of us who want to take things to the next level. By next level, I meant the virtual plane of existence. You see, some of us have too much time on our mortal hands; and thus a rad bunch of people came up with the idea of time-wasting virtual games involving dating fictional characters (whereby real feelings may or may not be involved). Spoilers: they really did create these dating games. So, welcome to the world of dating sims, visual novels and Otome games!
By the way, these are all sliding galleries.
Please swipe for glory.
Photo Credit: Google Play and Toucharcade.com
This unorthodox game defines the "complicated" status of your relationship perfectly as you're a workaholic who went to a ranch to find some romance because "the club isn't the best place to find a lover". In My Horse Prince, you'll be spending your time winning over a literal horseman (not the kind that brings about the Apocalypse) by feeding him carrots and lovey-dovey words, aside from tapping a lot of buttons to collect objects for plot progression.
Photo credit: nerdist.com and store.steampowered.com
Dream Daddy is the 2017 Game Of The Year nobody saw it coming 'till it hit them right in their thirsty feels. Described as a "Gaming Miracle" by Wired, Dream Daddy may be a tiny game created by a duo, but it's a giant killer, toppling Overwatch and PlayerUnknown's Battlegrounds off their thrones with its charming set of seven awesome dads. Playing as a single father, you get to choose which dad you wanna date (Adonis dad, emo Goth dad, hot Jock dad and etc.)! As you progress further into your story path, you will notice that there is more to your dream daddy than meets the eye…
Photo credit: officialvoltageotome.tumblr.com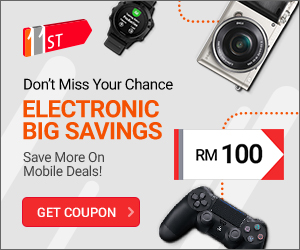 Nothing is more satisfying than to shut your kaypohchi aunties' annoying relationship questions and making their jaws drop by saying that you're dating Hades. This is because in Astoria's Fate Kiss, you (as a female character) get the choice of dating either Medusa, Chimera, Hydra or non-binary demigod Alex among other Godly beings. Furthermore, besides divine interventions and mythological shenanigans, Astoria's Fate Kiss is an excellent game in both the visual and novel departments.
Photo Credit: store.steampowered.com/
Believe it or not, this game is rated 10/10 on Steam and 4.7/5 on Google Play. The following description comes from said game's Steam page: "Congratulations! You've been accepted as the only human student at the prestigious St. PigeoNation's Institute, a school for talented birds! Roam the halls and find love in between classes as a sophomore student at the world's greatest pigeon high school." 'Nuff said.
These games show that our eccentricities never cease to amaze us. Bless us humans forever and ever. No wonder aliens don't wanna make contact with us…