The legendary crime boss and drug lord Pablo Escobar lives on in our cultural consciousness – through films, TV series, and books, we're watched the story of Escobar retold time and time again, and some new wrinkle to appreciate appears everytime. With Discovery (Astro Channel 551) airing Finding Escobar's Millions – a documentary following Doug Laux and Ben Smith, former CIA operations officers as they go on the hunt for his alleged "hidden treasure" in Finding Escobar's Millions, there's no better time to take a closer look at the legendary crime boss.
Here are 4 things you might not have known about Pablo Escobar!
1. Part of his billions are tucked away, 6 feet under
When you're making about $60 million dollars in cash every day, of course you'll have problems spending it as fast as you're making. According to Roberto Escobar, Pablo's older brother, to 'solve' that problem, Pablo hid thousands of money-stuffed barrels underground and stashed it away in Colombian farming fields, dilapidated warehouses, and even in the walls of cartel members' homes. At one point, it was estimated that this stash consists of as much as 20% of all American 100-dollar bills.

Million-dollar nugget: Stack all of Escobar's 100-dollar bills from his billion-dollar fortune and it'll be higher than 14 Petronas Towers stacked end to end!
2. Escobar flew his cash straight into Colombia on a jet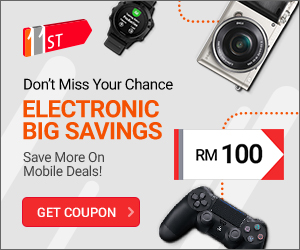 The notorious drug kingpin had a small plane that flew up to $10 million of drug money in cash from the U.S. With profits pouring in, Escobar had to ensure that the drug returns were transported back to Colombia quickly. He swapped his small plane for a Learjet that could hold up to 10 times more cash on each trip.

Million-dollar nugget: Escobar ran one of the most successful businesses of all time. He enjoyed an astronomical 20,000% Return-On-Investments, raking in $200 returns for every dollar put into his business.
3. Only 0.3% of Escobar's wealth have been found by the authorities

$100 million—that's only 0.3% of Escobar's $30-billion empire! The other 99.7% of his wealth is still out there, possibly still in plastic bins left underground, as confirmed by Roberto Escobar in his book The Accountant's Story: Inside the Violent World of the Medellin Cartel.
Million-dollar nugget: Roberto devised the system of caletas—hidden stashes of money—to include small hiding places in walls of houses and apartments, with as much as $5 million in cash in a single stash.
4. Escobar has a neighbourhood named after him
Escobar built Barrio Pablo Escobar—a neighbourhood in Medellín—from a garbage dump into a community with more than 1000 homes. He supplied motorcycles, guns and money to many poor, wayward kids. Through all this, he secured a loyal following who protected and also helped to hide his money.
Million-dollar nugget: Escobar's support for the poor in communities around Colombia gained him popularity and the nickname, Robin Hood.
Finding Escobar's Millions airs every Sunday at 9pm on Discovery Channel (Astro Channel 551)