It's 2018! Pretend you have your life together and get in on that #NewYearNewMe bandwagon by cleaning up your phone. God knows we can't live without them now. Here are 5 essential apps for the modern smartphone user, with 5 additional ones if you have the storage space. (WhatsApp not included, because you should already have it)
Spotify (Premium)
Spotify Premium costs less per month than the average cup of (hipster) coffee. It's worth it for the unlimited skips, no ads and ability to download your music. Curate your playlist and make a modern mixtape – we don't use iPods anymore after all.
Waze/Google Maps
If you drive, you need this. Rather than getting lost all over town, these apps give you an estimate and traffic updates on the go. Waze also has fun voice packs, like local rapper Altimet. There's nothing funnier that imitating the way the UK/US voice packs pronounce local street names while stuck in traffic.
A Social Media App
Facebook killed the RSS feed, but some people don't use their Facebook. Whether it's Instagram, Tumblr or Twitter – make sure you're kept up to date on the go. #multitasking
Uber/Grab
Sometimes, we don't want to drive. Sometimes, it's not convenient to drive and you live way too far from any of the public transport hubs. Feel like a baller with Uber or Grab, and get chauffeur-driven service (use your card to avoid fumbling with your wallet when you get to your stop)
A Banking App
Money makes the world go round, and what better way to keep track of your money than a banking app? Maybank2u, CIMBClicks and the like are all easy ways to eyeball your bank accounts when you're thinking about whipping out that card (do you smell that burning plastic, yet?)
Booster Pack Apps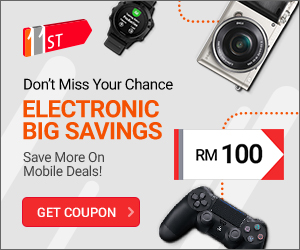 Carput
If you, like me, forget to service your car – you might end up with a dead engine in the middle of a shopping mall. Cry die me. Luckily, Carput (formerly known as The Battery Shop) lets you order a battery and they'll come to you to do the installation. I got mine done in 30 minutes, and that's efficiency.
Foodpanda
Starving artist, no more! Enjoy the luxuries of your favorite restaurant from the comfort of your own couch (clothes optional). Mind the wait times though.
Google Drive
Are you a writer? Are you tethered to your job via your phone? Know now that your bosses can ask you to rewrite things on the fly – you can access your documents via the handy dandy Google Drive app. Please don't dock my pay, I need this job.
VSCO
If you're an aspiring #mobilegraphy person, you'll probably want VSCO. Packed with filters and the ability to edit photos, you'll be upgrading from the basic Instagram app in no time. VSCO X is even more fun, with access to all the filters and options available and editing tutorials in VSCO X Journals.
A Cinema App
Going to the movies has been a tried and tested date activity since our grandparents' era. It's where we went on birthday outings with friends in high school and where we go to excitedly watch midnight premier shows with fellow fanatics. Skip the queue by downloading a cinema app – no more groaning at the website timing out.