Big things happened last year, and well some we're happy to leave them behind, some we're seeing the aftermath in 2018. Here's the lowdown.
#MeToo
In the wake of sexual misconduct allegations against Harvey Weinstein came the hashtag #MeToo. The hashtag was started by activist Tarana Burke and popularized by actress Alyssa Milano, accompanied by stories of sexual violence, harassment and the like by everyday people and high-profile celebrities alike. Currently, the Weinstein Effect is now an actual thing – named for the national reckoning against sexual violence, usually accusations and cases lodged against high-profile figures, usually men, outing them for their unjust behaviour.
This has led to Time's Up – a 2018 movement sparked by a letter written by the Alianza Nacional de Campesinas proclaiming solidarity with the Hollywood actresses affected and detailing the harassment and abuse of over 800,000 female farmworkers. Alyssa Milano and 300 other Hollywood actresses are supporting the initiative that aims to help fight sexual violence and harassment in the workplace through lobbying and providing funding for victims to get legal help if they can't afford it.
Prince Harry and Meghan Markle
In November 2017, Prince Harry – the last eligible bachelor of the current crop of Windsor men – announced his engagement to actress Meghan Markle, just around the time the seventh season of Suits – of which she was a showrunner – was wrapping up. The show will be back, but she will not – as she'll become an English princess on May 19th this year.
Beyonce Has Twins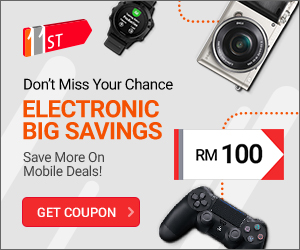 Beyonce and Jay-Z are rap royalties, and this only solidifies it. Even after Lemonade (and Jay-Z's ensuing apology album), social media went crazy with that glorious reveal photo and the subsequent birth of Sir and Rumi Carter.
Kendall Jenner and the Tone-Deaf Pepsi Ad
The Kardashians have had many missteps in the last decade or so, but this one takes the cake. Pepsi recruited Kendall Jenner to be the centerpiece of a fictional protest rally in an ad, and social media was unforgiving and vicious. Mortified, Pepsi pulled the ad.
At the crux of it all, Kendall – being of the 1% and a member of a glamorous, famous family – was supposedly a supermodel-turned-protester that she joined on a whim, outside a photoshoot. All while drinking a can of Pepsi. Critics commented it looked too similar to Black Lives Matter and other far more serious protests.
Bear Mace at Comic Fiesta 2017
We've covered this here onsite, but TL;DR – inside one of the convention halls, Mohammad Azzan – a Malaysian photographer with a creepy reputation for harassing female cosplayers and attempting to prey on underage girls – got pepper sprayed. That being said, it wasn't pepper spray – it was bear mace.
The attack itself is said to be provoked, with a group of men stalking the photographer through the event. The leader in question allegedly decided to up his game from cyberstalking and harassment to the physical realm which leads to a lot of people with skeletons in the closet.
PM Najib Goes To The White House
Somewhere last year, everyone's favourite Cheeto invited Prime Minister Najib to the White House. In a statement released by the White House, the visit was intended to "strengthen and broaden our bilateral relationship and expand regional cooperation with one of America's closest partners in Southeast Asia." That being said, the visit boosted the Prime Minister's standing internationally and put to rest rumours that he would be arrested the next time he set foot on American soil. Only time will tell.
Manchester Bombing During Ariana Grande's Concert
A suicide bomber detonated an explosive device at Grande's Manchester Arena concert, killing at least 22 people and injuring more than 100. The tragedy itself renewed public concerns with concert safety.
Her sold-out benefit concert, planned after the first terror attack, became a unifier for thousands of attendees and several guests, including Miley Cyrus and Justin Bieber. The joy and dancing from the event was so contagious, even a police officer was caught on camera enjoying the music.