Welcome back to About A Look, where we dress up and we show you our interpretations of the theme! That being said, this week's theme is hypebae – so named after the female-focused offshoot of streetwear site Hypebeast. Streetwear is a very personal style, but unfortunately – the majority of streetwear brands are targeted at men. More and more women are getting on the trend now, what with the advent of athleisure as socially acceptable and other sportswear inspired silhouettes.
Now, on with the show!
Yasmin, 18
Intern
Let me start off by saying that this #AboutALook theme this week was probably the most difficult for me because I had no idea what #hypebae fashion was before this. Everything in my closet is pretty much random pieces of clothing that I match together to make the same. outfit. every. time. So yeah, time to update my wardrobe!
I apologise in advance if my outfit isn't hypebae enough. It could've been worse.
PRODUCT LISTING:

MNG 1984 graphic tee (on sale): RM39 

Zara ripped up jeans: RM269

Vincci eyelashes shoes: RM35

'The Hundreds' Cap (flea market find): RM20
First of all, I have absolutely no connection to the year 1984, I just really liked the shirt. What I like about this shirt is that it looks very sporty/varsity so, it kind of fits into athletic wear.
I always pair this graphic tee with skinny jeans (I literally wear that to work…no joke) but I paired it with my favourite ripped Zara jeans for a street style look.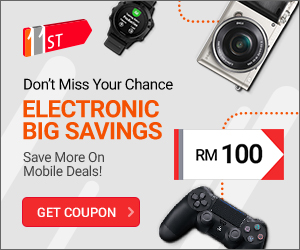 I was going to choose some sneakers to pair with them, but settled down for some Vincci slip ons because they have eyelashes on them and their cuter!
My last #hypebae add on, a baseball cap com "The Hundreds" that I bought from a flea market for that athleisure wear.. And that's my look!
Jasmine, 21
Social Media Executive
Like I always mention in every single #AboutALook article… I am no fashion expert. #hypebae was probably my worst nightmare because I had no clue how to dress like a bae. Hahaha.
I ended up in a not-so-great example of a hypebae outfit.. But here's my take on it anyway.
PRODUCT LISTING
Lace-up shirt from H&M, around RM40-50

Black ripped mid-rise skinny jeans from Topshop, between RM150-200

Converse all-black mid-rise, RM100 (warehouse sale!)

Headband from Forever 21, RM10
The outfit was a take of my usual 'rocker' style with a twist: my favourite headband and plaits. I'm pretty sure this outfit has made me look about 4 years younger than I actually am (not that I'm complaining). I'm not going to lie – it was ridiculously comfy.
The top is my favourite kind – a lace up shirt never fails to fit any outfit. It's versatile and casual yet dressy enough for a minimalist outfit. The classic black ripped jeans are a staple in my wardrobe: I can't go anywhere without ripped jeans of some sort.
If it wasn't already obvious from the last #AboutALook articles, I love my shoes, a single colour – minimalist and so easy to match with anything.
The headband gives me Rosie the Riveter vibes – that enough is reason for me to don it.
Hannah, 24
Lifestyle Writer
The name of the trend is athleisure, and while I'm actually not a very casual person – I'm into it. The whole hypebae thing seemed kind of daunting at first, but after immersing myself into the culture pre-Sneakerlah 2017, I'm a lot more comfortable. I actually forgot we were shooting today.
PRODUCT LISTING:
Air Jordan 1 Flyknit, Banned Colorway (out of stock) – RM539, JD Sports

Uniqlo Mens MA-1 Blouson

– RM149.90

Bershka Strappy Crop Top (out of stock) (

similar

) – RM39

Gold Choker, Forever 21 (on sale) – RM15

Gold Hoop Earrings, Forever 21 – RM35 for a pack of 3.
I'm super petite (5'2", or 158cm if you want to get specific), so I don't usually go for longer lengths when it comes to pants. The high-waisted shorts are great because they give the illusion of longer legs, and they help with the tummy. The crop top isn't too short, and it's made out of a sturdy cotton. That being said, I love my Uniqlo jacket because a) it's a man's jacket, so the pockets are actually functional (I love the inner pocket, it's a lifesaver) and b) it's waterproof. I've run through the rain with Jasmine in this jacket, which saved my white top.
As for the kicks, the Air Jordan 1s are a classic silhouette, with the 1985 banned colorway being super distinct and in line with my favorite colors. A key part of the hypebae look, these are updated in a flyknit material – making it lightweight and breathable. Since my feet are on the smaller side of a typical woman's sizing, I can get away with shopping in the junior's section – so they're way cheaper than adult sizes would be.
Jewelry-wise, I saw Zamaera wearing oversized hoops so I wore oversized hoops. She's also one of the featured people for the Major Drop x Negative collaboration, so #inspo! I can wear both silver and gold jewelry, and mixed metals are in – so I figured why not.