Acer Predator will be partnering up with Nvidia GeForce to bring you their very first After Five Gaming League (A5GL). The Predator X Nvidia GeForce A5GL is an esport tournament specially designed for office workers who wishes to represent their company in a competitive environment. Kinda like a modern twist to corporate basketball or badminton leagues, but with esports.
The A5GL is targeting to have 500 participants and will have a prizepool of RM 30,000 up for grabs. To get this little taste of esports action, the event will be held at The Pantheon, One City. For the specific dates, depending on the game, check the list down below:
EVENT DATES:
7th July 2018 – Dota 2 Group A LAN Qualifier
8th July 2018 – Dota 2 Group B LAN Qualifier
14th July 2018 – Dota 2 Combine Bracket, Fifa 18
15th July 2018 – Dota 2 Final, Fifa 18 Final
28th July 2018 – CSGO LAN Qualifier, MLBB
29th July 2018 – CSGO Final, MLBB Final
What A5GL provides is a different form of corporate gaming league than the traditional ones commonly found in companies and worker associations. If there can be badminton or futsal competitions being held for workers, we want to be the first to provide an esport tournament for workers on a larger scale. Thanks to Acer Predator and Nvidia GeForce, our first A5GL is ready to be launched in July.
Clifford Lee
A5GL is potentially the perfect networking platform for companies out there who wish to expand their network in a casual and fun setting. Which makes it especially well suited for the younger generation to engage one another on a deeper level than, "Hello here is my business card." So take this chance to gain some valuable contacts and opportunities, all the while doing what most of love doing – kicking butt (in-game) and taking names.
By the way, there are no participation or entry fees for this event. So there is not much to lose by clicking the links below or you can just fill in the form here to register now.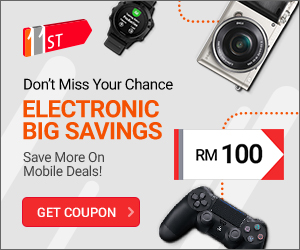 For more information or questions about Predator x Nvidia A5GL, you can contact the organizer, Mr Clement Hui, at clement@innoholdings.my or via phone at 017-441 4126.