Retirement's a scary thought for many Malaysian millennials. Most of us would love to retire with a nice little nest egg to see us through our golden years, but like most millennials, we have doubts on whether or not we'll ever be able to actually retire.
Whatever your plan is, it's always important to know where you're starting from, and how hard you'll have to work to get there, and that's where Visa and Malaysia's Credit Counselling and Debt Management Agency (AKPK) come in with their brand new Financial Insight app!
After surveying 1000 Malaysians on their financial literacy, Visa and AKPK found that 55% did not believe that they would be financially ready by retirement age – which really does sound just about right to any millennial reading this. With only one in five Malaysians saving 10% of their salary even though nine of ten Malaysians put aside some form of savings, it's clear that we need help with our financials.
The Financial Insight app will ask questions like how much you are setting aside for savings each month, how much you hope to retire with, and what age you hope to retire, calculating the information to tell you whether or not you'll be financially ready for retirement. If you get poor results, you will even get tips on how to improve your financial situation from the app, helping you to start getting your financial planning in order.
We millennials are quickly aging… and most of us are already working adults, meaning that financials are just another part of adulting we need to come to grips with. Now, it's good to know as early as possible if you're on the right track to retirement, so here's what we're gonna do. Thanks to the good people over at Visa, we're gonna give you an extra incentive to find out how you're doing.
You can download the Financial Insight app using this link. Download the app and let it calculate your financial readiness, take a screencap of the result, and share it on our Facebook Page's contest post to stand to win a pair of movie tickets! We've got 25 pairs to give away, so hit that comment button when you get your results!
Good luck, and may you retire young and rich!
Download the App at: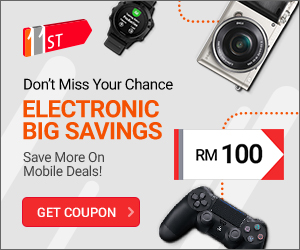 Google Play Store: bit.ly/FinancialInsightMYAndroid
Apple App Store: apple.co/FinancialInsightMY
Terms & Conditions
1. Participants must be Malaysian citizens aged 18 and above.
2. Winners must present themselves at The Level's office to collect prizes.
3. All names and details collected will remain private and confidential.
4. You may participate more than once, but additional participation does not increase chances of winning.