Sometimes you can't trust what you see, as your eyes can easily trick your mind in ways you just couldn't believe. Called an optical illusion, this trickery can be witness in person at Asia's first Museum of Illusions in KL, Ansa Hotel*. With over 70 exhibits  across two floors to check out, there are few key ones that are hilariously interactive and very much instagrammable.
The museum is an Instagrammer's playground, I kid you not! If you run out of ideas of where to head for an OOTD that's pretty unique and stands out above the rest, put your IG skills to good use by dragging your Instagram Boyfriend or your BFF that gets your angles on point to the museum and expect to spend an hour or two getting those heart-worthy shots! So much aesthetics!
Linda
Now for those who want to learn about the optical illusions, instructions are written in English, Malay, Chinese, and Arabic next to each exhibit with explanations. Just make sure to stand on the stickers on the floor with the camera symbol and the #museumofillusions that will help you get that perfect angle for those reality bending photos of the exhibits.  
After which you can continue to work out your brain on their multiple problem solving games and puzzles scattered throughout the museum. With of course the obligatory gift shop at the exit, selling many different levels of puzzles and museum memorabilia.
Already open to the public, they are open daily from 9 a.m. to 11 p.m. with entrance fees at RM35 for adults and RM25 for children below 15. Special rates are applied to families, large groups and school excursions.
So check the Museum of Illusions on the 1st floor of Ansa Hotel, 101 Jalan Bukit Bintang, KL. For more information check out their site, Facebook or Instagram.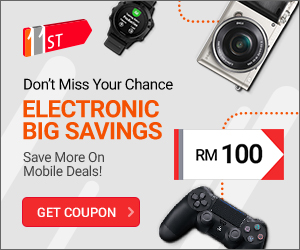 *Note: if you aren't taking public transport to MRT Bukit Bintang Gate D and need to look for parking, try Lot 10 or Fahrenheit 88 which is right next door.
Now for those who want to win a family ticket to Museums of Illusions (2 adults and 2 kids below the age of 15), checkout our Instagram post down below. Contest ends 5th July, 2018.