Asus Malaysia has recently showcased their lineup of monitors and not only was there some nifty new ones now out on the market (PA329Q, 4K Asus ProArt), but some good value tried and tested ones (VG248QE, an old 144Hz monitor). This got me reminiscing about how some of the older models are still relevant and yet Asus can keep producing newer models that truly get any tech enthusiast excited.
Remember these old models? The PG221, VH236H and VG236H.
For those old enough to remember when Asus wasn't known for computer monitors back in the mid 2000's, things really have changed in the last decade. Through persistence and releasing great quality products, Asus really got the ball rolling with some of the earlier 120Hz monitors around 2010 that cemented their place in the industry. Having proven to be a brand that is synonymous with enthusiast-grade hardware that rarely disappoints, you can help but marvel at their lineup of monitors that cater to home and office use, gaming and professional designers.
This 32 inch display is a 4K professional monitor (3840 x 2160) with nearly all the bells and whistles. A designer monitor, PA329Q, that utilizes a Quantum Dot backlit IPS panel which offers 10-bit colour and uses a 14-bit internal lookup table (LUT). This screen is hard to beat for the price with its wide colour gamut of 100% sRGB, 99.5% Adobe RGB, 100% Rec. 709, 90% DCI-P3 and Rec. 2020 colour spaces for video editing and production.
Let's not also forget the plethora of I/O ports and of course that robust adjustable stand. This designer's monitor supports 4K UHD content playback at 60Hz via DisplayPort 1.2, mini DisplayPort 1.2, and from its four HDMI (v2.0) ports. This is not counting the added five USB 3.0 ports and a 9-in-1 card reader for all your peripherals needs. This monitor has more holes than… cheese?
Now I will be the first to admit that this is a bit on the pricey side, but a portable monitor MB16AC will always have many uses for a power users on the go. A 15.6 inch display at 1920x1080 resolution, the two biggest issue would be the brightness and connectivity. At 220cd/m2 this is not exactly a bright screen by any means. So if you were to use this in direct sunlight, good luck is all I can say. As for the type-C port which both powers and is the video input, this could cause issues for phone users who don't have compatible hardware and the portable screen will definitely eat up whatever charge is left in either your laptop or phone.
Another missed opportunity that we can see was if there was a touch screen variant. Imagine a portable screen that could be used as as something similar to a stream deck or a control panel? You could also just use it as a bigger touch display than your tiny phone for working on the go paired with a bluetooth keyboard for a 2-in-1 experience. However, despite these drawbacks,  the MB16AC is still a solid second screen that is lightweight, has good colour saturation and viewing angles.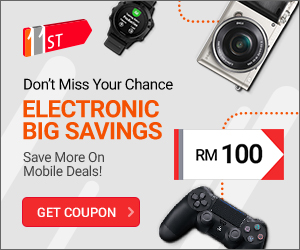 Pro Gaming (Value) VG248QE (RM1,149)
This is a monitor I have been using for a few years now, and I can honestly say even though it's falling quite behind the curve, it was great value purchase for a budget gaming enthusiast. Yes, there are better and more featured rich monitors from both Asus and their competitors, yet this monitor is one that still seems to sells around the world. Considering it has endured on a very quick to change market for this long is really a testament to Asus when they designed the VG248QE.
So while you don't get FreeSync or G-Sync (those came out after this monitor was released), you do get that novelty that most monitors don't have, the nVidia 3D Vision technology for 3D gaming. Joking aside about a dead feature, even though this is a very old monitor, it's still a 24 inch 144Hz screen with a low input lag (1ms response time) and overall good value for those wanting a cheap competitive gaming monitor.
Asus ROG Swift PG27UQ (estimated to be RM >10,000)
While this hasn't officially hit Malaysian shores, we got to see this monstrosity that keeps pushing Asus products into the hearts of many hardware enthusiasts. The Asus ROG Swift PG27UQ is a 4K 27 inch display with true HDR and 144Hz.
The monitor is very much a premium product, with its estimated heft price tag and is very much overkill for a lot of users. Just like how having four different lit sections is overkill on a monitor. Yet you can't help but wonder when this will start to trickle down to more reasonable priced consumer monitors, which you can check out the rest of the Asus lineup of monitors down below.
Asus Monitors
Essential
VC239H – (RM529) –

23 inch, FHD (1920×1080), IPS

VS228DE – (RM369)

– 21.5 inch, FHD (1920×1080), TN

VS207DF – (RM289) –

19.5 inch, FHD (1920×1080), IPS
Ultraslim/Frameless
VZ27VQ – (RM1,239) –

27 inch, FHD (1920×1080), VA, curved

VZ279HE – (RM899)

– 27 inch, FHD (1920×1080), IPS

VZ249H – (RM639) – 23.8 inch, FHD (1920×1080), IPS
VZ239HR – (RM539)

– 23 inch, FHD (1920×1080), IPS

VZ229H – (RM489)

– 21.5 inch, FHD (1920×1080), IPS
Asus Designo
MX34VQ – (RM3,749)

– 34 inch, UWQHD (3440×1440), VA, Curved, 100Hz,

 Harmon Kardon speakers, Qi wireless charging

MZ27AQ – (RM1,969)

– 27 inch, WQHD (2560×1440), IPS, 100% sRGB, Harman 

Kardon speakers, subwoofer

MX279HR – (RM1,019) –

27 inch, FHD (1920×1080), IPS, Audio by Bang &

 Olufsen ICEpower

PB277Q – (RM1,489) – 27 inch, WQHD (2560×1440), TN, up to 75Hz, 1ms

response time
Casual Gaming (1ms)
VP278H – (RM779)

– 27 inch, FHD (1920×1080), TN, 1ms

response time

VP247H – (RM709)

– 24 inch, FHD (1920×1080), TN, 1ms

response time

VP228HE – (RM429)

– 21.5 inch, FHD (1920×1080), TN, 1ms

response time
Pro Gaming (Value)
XG32VQ – (RM2,169)

– 31.5 inch, WQHD (2560×1440), VA, Curved, 144Hz, 4ms

response time, Adaptive-Sync, USB 3.0 Hub, AuraSync

VA326H – (RM1,329)

– 32 inch, FHD (1920×1080), VA, Curved, 144Hz, 4ms

response time

MG278Q – (RM1,829)

– 27 inch, WQHD (2560×1440), TN, 144Hz, 1ms

response time, FreeSync, USB 3.0

XG27VQ – (RM1,829)

– 27 inch, FHD (2560×1440), VA, Curved, 144Hz, 4ms 

response time, FreeSync, Aura RGB

VG278Q – (RM1,399)

– 27 inch, FHD (1920×1080), TN, 144Hz, 1ms

response time, FreeSync

VG275Q – (RM1,209)

– 27 inch, FHD (1920×1080), TN, 144Hz, 1ms

response time, FreeSync

XG258Q – (RM1,879)

– 24.5 inch, FHD (1920×1080), TN, 240Hz, 1ms

 response time, FreeSync, USB 3.0

VG258Q – (RM1,299)

– 24.5 inch, FHD (1920×1080), TN, 144Hz, 1ms

response time, 3D Vision Ready

VG248QE – (RM1,149)

– 24 inch, FHD (1920×1080), TN, 144Hz, 1ms

response time, 3D Vision Ready

VG255H – (RM719)

– 24.5 inch, FHD (1920×1080), TN, 75Hz, 1ms

response time, FreeSync, GameFast Input Technology

VG245H – (RM659)

– 24 inch, FHD (1920×1080), TN, 75Hz, 1ms

response time, FreeSync, GameFast Input Technology
Asus ProART
PA329Q – (RM5,279)

– 32 inch, 4K (3840×2160), IPS, up to 76Hz, Quantum Dot, 

99.5% Adobe RGB, 100% sRGB, USB 3.0 Hub, Card

 9-in-1 Reader
Asus ROG
PG348Q – (RM4,429)

– 34 inch, UWQHD (3440×1440), IPS, up to 100Hz , 5ms 

response time, USB 3.0, G-SYNC

PG27VQ – (RM3,849)

– 27 inch, WQHD (2560×1440), TN, Curved, up to 165Hz,

 1ms response time, USB 3.0, G-SYNC, AuraSync

PG27AQ – (RM3,669)

– 27 inch, 4K (3840×2160), IPS, G-SYNC, up to 165Hz,

 4ms response time, 100% sRGB

PG279Q – (RM3,489)

– 27 inch, WQHD (2560×1440), IPS, G-SYNC, up to

 165Hz, 4ms response time, USB 3.0

PG278QR – (RM2,829)

– 27 inch, WQHD (2560×1440), TN, G-SYNC, up to

 

165Hz, 1ms response time, USB 3.0

PG258Q – (RM2,479) –

24.5 inch, FHD (1920×1080), 1ms response time,

overclockable to 180Hz, G-SYNC
Commercial
VT168H – (RM699)

– 15.6 inch, FHD (1920×1080), 10-point Touch
Portable
MB16AC – (RM1,069)

– 15.6 inch, FHD (1920×1080), IPS, USB Type-C

MB169C+ – (RM889)

– 15.6 inch, FHD (1920×1080), IPS, USB Type-C

MB169B+ – (RM889)

– 15.6 inch, FHD (1920×1080), IPS, USB Type-B

MB169B – (RM639)

– 15.6 inch, FHD (1366×768), USB Type-B