by A.Akbar
Rock The World has been around for more than a decade and for most bands, it is a true honor to grace the stage at Rock The World, even if it means playing at 12pm under the sun. Legendary bands have headlined the festival during the olden days, including bootboy icons ACAB, Roots & Boots, metal outfit Langsuyr and grunge giant, Butterfingers. To some, Rock The World may not be as prestige as it was before, with many claiming that the festival recycled the same acts every year (although ironically a part of that same crowd complained that they brought in unknown bands at the same time) but the festival has stood strong with consistent number of tens of thousands fans, rain or shine.
In conjunction with Rock The World's first lineup announcement that includes Blind Tribe, psychedelic band Zip Zieller, Joe Hogan's Maddame…, and Masdo, the hottest band in town at the moment, we're suggesting, bands that are good enough to entertain the Rock The World crowd – to be taken seriously or just a dream lineup for your entertainment.
Noisy Stage:
Transitions
Fresh with a new album, Transitions is packaged for bigger stages.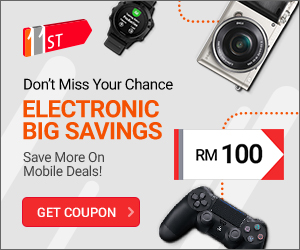 Servants
Some say Servants sound a lot like Circa Survive and may be influenced by Tres Empre, but we think they have something of their own to offer.
Patriots
It's about time Patriots get a chance under the spotlight at Rock The World, because their numbers on YouTube don't lie.
COMEBACK: I, Revival
I, Revival will finally be closing the chapter with their first vocalist Khairul Azim at The Bee. But a 30 minute final set at RTW won't hurt anyone right?
Lost Control
A part of a heavy revival once upon a time alongside Rumpelskin and Alliance. Lost Control prevailed and showed the scene what it means to totally get loose.
Eat Shit & Die
One of the most exciting hardcore acts of recent time, but RTW may need a bigger barricade specifically for this act.
Against Infinity
We have said this many times and we're going to say it again: Against Infinity is ace and may incarnate a metal atmosphere that has been lost a long time.
Devillians
Devillians packs a heavy punch in their song 'Never Back Down' and we want to see thousands headbang to that!
Main Stage:
Pitahati
If we don't get to see 'Bintang Biru, Kristal Salju' at Glastonbury yet, might as well watch it at full blast at Rock The World.
COMEBACK: Bittersweet
Ever since the unfortunate tragedy, Bittersweet has only appeared once as a surprise guest at a Hujan x Indische Party show. We would love to see Herri back on a big stage.
SOG
With international recognition and awards under its belt, the AIM-winner SOG should be one of the highlights of this year's Rock The World, especially with their latest song 'GOVT' out.
Emmet I
I think we've accepted the fact that Butterfingers have been put to sleep, for better or worse. But Emmet has been active under his Emmet I banner, and we would love to see him on stage with 'Stranger Danger'.
Johny Comes Lately
It's high time Johny Comes Lately get the recognition they deserve. A Johny Comes Lately slot, means that Malaysian ska will move forward, better than ever.
Plague of Happiness
We know Plague of Happiness is a Rock The World regular, but their Tunjal album is a stellar record that deserves one spin at the festival.
Anavrin
Anavrin's inclusion in the lineup will solidify grunge's influence in the scene together with already inducted, madamme….
I Lost The Plot
Hailed as the last gem in the emo sphere, I Lost The Plot is the bastard child of Panic! At The Disco and Fall Out Boy that we all need.
Indie Stage:
Lukarts
The Musicians Wanted House of Vans winner should be getting more slots at festivals, especially this one.
Dish
Dish offers a distinctive brand of rock with its own style, and a huge fanbase who would definitely singalong to each one of their songs.
Seikan No
Having a post-rock band at a rock festival can strengthen Rock The World's brand as an entity that promotes diversity, and what a better way to do it than to invite Seikan No.
Golden Mammoth
Syabil and his psychedelic voyage impressed at the latest Parti Indie Menari, and looks set to do it again at the Cyberjaya Music Festival. Why not continue that streak at Rock The World?
The Rudean
The Rudean hype train is going on high speed in Melaka, and looks like it's about to hit KL soon as they incited a huge mosh pit as the recent KL leg of Tempatan Fest. Want 21st century rock n roll? The Rudean will give you that.