By Nurleena Hassan
When we say the word breast, what comes to mind? Well, obviously something that defines a woman. It can make a teenager blush or an adult woman cringe. Despite all the jokes about breasts, there's always that lingering discomfort about them that people do not want to talk about because it makes them uncomfortable – breast cancer. The first thing that usually comes to mind is: a woman is suffering. Is this true in every case, though?
Of course not. Cancer is a monstrous occurrence that it targets no one in particular. Babies, children, teenagers and adults are all at risk in this current age. If it is breast cancer, it is usually women and if it is testicular cancer, it is usually men. But wait, a man being diagnosed with breast cancer?!?!
Yes, it does occur. Let's get down to it. So first question usually asked is: men do not have breasts, so how can they be diagnosed with breast cancer? Ah, but men do have a tiny bit of breast tissue similar to that in a girl that has not reached puberty; hence, the shocking diagnosis of breast cancer among men. The diagnosis of breast cancer in men usually occurs around the ages of 60 and 70. According to statistics, the number of men dealing with breast cancer are definitely less than women but it does not change the fact that it occurs. What are the symptoms?
 a lump felt in the breast
 nipple pain
 an inverted nipple
 nipple discharge (clear or bloody)
 sores on the nipple and areola (the small ring of color around the center of the nipple)
 enlarged lymph nodes under the arm
So, if a man detects the symptoms of breast cancer, what should he do? See a doctor to get a diagnosis: and this is why it makes seeing a doctor a problem. We live in a society that is patriarchal; therefore, if a man has to do a mammogram or ultrasound, it hits them hard. The manliness is stripped away, leaving them bare. But seriously, is it that hard to deal with that as opposed to dying of cancer? Society needs to take a hard look at this, our narrow mindedness regarding issues that pertain to men and women are destroying lives.
In conjunction with Breast Cancer Awareness Month, our friends at Chill Chill will be conducting several activities to generate awareness, and funds that will be directed to the Breast Cancer Welfare Association, or BCWA.  BCWA's mobile clinics will be stationed at Sunway Pyramid on the 8th of October 2017 and Nu Sentral on the 22nd of October 2017, and a portion of the sales of Chill Chill's Nom Yen drink will be donated to BCWA.
Additionally, every valid usage of the hashtag #PINKTOBERMY on social media, RM0.50 will be contributed to BCWA, with the aim to raise RM10,000 for the cause. What are you waiting for? Join the fight today.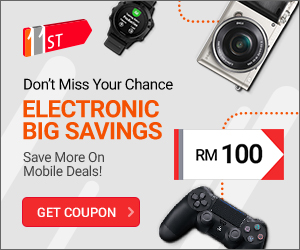 *featured image taken by Steve Snodgrass