By Jeremy Say
Coffee, possibly at its finest, can be found easily in TTDI. Just head over to Common Man Coffee Roasters (CMCR) with its newly opened branch in Kuala Lumpur. Already well established in Singapore since 2013, they provide not only excellent service, but a fair selection of brunch menu items with amazing coffee. You can even take away some roasted coffee and merchandise from their retail shop, order wholesale, and learn from their academy.
The menu is bit on the expensive end, but the portion and taste is worth the indulgence as often as you can afford it. Paired perfectly with coffee, which they prepare and roast themselves, they also provide decently speedy Wi-Fi and help pay for the first hour of parking.
This is your one stop place to not only enjoy coffee, but also learn about the addictive history and culture of such a miraculous bean. They provide weekly tasting sessions open to the public on Wednesdays around 1-2pm, so why not drop buy one day?
Check them out at:
https://www.facebook.com/commonmanKL/  
A-G-1 New Podium, Plaza Vads No.1 Jalan Tun Mohd Faud. 60000 KL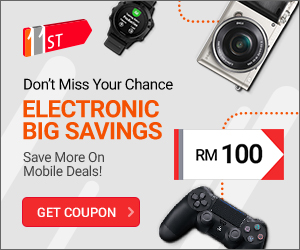 Tel: +60 3 7731 7095
Email: info@cmcroasters.com
Open: 7.30AM- 18.00PM Daily.
IG: @commonmancoffee
So on to food and coffee:
Fluffy brioche French Toast (RM27) – Berries compote, maple syrup & premium vanilla ice-cream
Warm, sweet and soft French Toast that goes well with the slightly tangy berries compote. The crumble was a bit off, as it was slightly too hard and sweet. They are taking steps to fix this and are open to suggestions.
Turkish Common Man Breakfast (RM39) – Phyllo-wrapped soft-boiled organic egg, crispy feta, fresh-cucumber & tomatoes, olives & hummus, with pita bread
A bit messy, but a delightful complete breakfast. The hummus was very nice.
Common Man Full Breakfast (RM 39) – Two free-range organic eggs  in any style, streaky beef, smoked chicken sausage, confit herbed tomato,vegetable rosti,minted sour cream, wild mushrooms, with honey-rye or multigrain bread
You large standard breakfast with all the trimmings. Only complaint to the tasty meal was that the confit herbed tomato was a bit oily.
Quinoa Salad (RM25) with grilled & crispy kumara, spinach, coriander, mint, goat's cheese & honey-raisin yoghurt
Your not so typical salad, with an earthy healthy taste. The grilled & crispy kumara and goats cheese makes a pleasant addition to the salad.
Any of the filtered coffees
They had Popayan, YingZero, UnCommon Beans from micro-lot harvests Nkonge Hill, and Pedra Branca – all of which were all excellent filtered coffees. The aromatic beans came from Columbia, Ethiopia, Burundi, and Brazil. Each one with its own unique taste, from fruity to full frontal tastes that makes your body crave more.