By Shazwan Zulkiffli
This Lunar New Year kicked off in style this year – little to no tragedy occurred on the first day, new CNY apps surfaced and malls were decorated a month prior to the celebrations. In full Malaysian style, what's a festivity without its tearjerkers? This year, giant conglomerates added a bit more spice to that broth to bring you a whole playlist of good CNY ads for you and your family to enjoy.
Petronas CNY 2018: A Long Way Home
Petronas explores a classic tearjerker that can become a powerful weapon for your parents to use to guilt-trip you for not visiting them often.
The Coming Together – TNB Chinese New Year 2018
Brought to you by the same people who produced TNB's iconic Aidilfitri advertisement last year, The Coming Together features equal amount of wit and beauty in their production. Wait till the end  for a surprise cameo!
Pepsi/7Up Chinese New Year 2018 'Your Name, Your Story'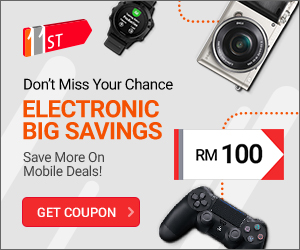 It's a bit odd to see the famously blue-colored product being promoted in advertisement for a traditionally red-colored festivity, but Pepsi succeeded in making it less awkward. 'Your Name, Your Story' tells you to be proud of your name.
AirAsia Pawsperous Chinese New Year 2018
Probably the only advertisement that highlights the year of the dog. AirAsia's Pawsperous features a cute doggo named 'Ah Boy' in an emotional tribute to the animal zodiac.
Malaysia Airlines CNY 2018, Tradition is at the heart of MH
Malaysia Airlines takes you back to an evening l down memory lane, a stroll to remind you of the beauty of Chinese traditions and how it's applicable to daily life.
Maybank Chinese New Year 2018 – Red Packet
Involved in a family feud or some sort? Maybank's Red Packet shows that all arguments can be settled at the reunion dinner table.
Wander With Wonder, Traveloka Chinese New Year Film 2018
One would not associate Traveloka with memorable advertisements, but Wander With Wonder changed the game. Personally, Traveloka's touching tribute to mothers may be the best one out there this year.
The Most Kawww CNY Ad
In typical honest and witty U Mobile style, the telco brand brings you the Most Kawww CNY ad with chucklesome puns and a sweet new package.
Maxis CNY 2018 – it's time to HuatAR
To challenge U Mobile's sense of humor, Maxis comes up with an advertisement that is equally hilarious to the latter. The video aims to promote their new HuatAR in conjunction with the Lunar New Year.