Once Everything Is Limited Edition, Nothing Will Be

It's almost as if the normal line of shoes have drowned and pushed into the shadows. You don't see anyone say "I'll just be going down to the nearby sneaker shop and get me a nice pair of kicks" and that's the end. Oh no, the story winds down longer than that, because for every pair of shoes you see walking down the streets or at the malls, there's at least a collaboration tie-in with that model.
Collaborations are no bad thing. They add more appeal and twists to a certain silhouette and to the standard design specified by the collaborating company makes it all the more desirable for someone who wants a more unique design, superseding the standard ones. There have been a few distinct models that really differentiated itself from other designs, one of them being the Pharrell Williams NMD, featuring a complete restructure of the sock upper and laced from an open cage. Hypebeast's 10th Anniversary collaboration with the Ultraboost silhouette also was distinctively different than the other models, with the cageless design (not to be confused with the Ultraboost Uncaged) being the main highlight of the shoe.
Others would use the silhouette as a flag and adorn a shoe with their company colours. PATTA Amsterdam and Foot Patrol UK executed this very well on their respective renditions of the Asics Gel-Lyte III, and in the process, landmarking the shoe as an important milestone in a given time period (Patta's choice of using the Gel-Lyte III in a Jordan and Nike dominated scene basically signalled the scene that you don't need a Jordan or Nike to pull off great collaborations).
The common themes around these collections, center around an event that was historically very significant in sneaker culture. Let's take a look back at the Nike Air Force One, which was a landmark change in sneaker design, that incorporated circular treads in the midsole and was one of the first basketball shoes to incorporate an air unit in the heel. Testers loved it so much that they refused to return the samples, and fans were riled up enough that Nike brought back the model from the dead after discontinuing it after a year of sales, and has since risen to mass popularity, spawning wheat dominant colourways (deadass colour b) and recently, with big name collaborations, from Supreme, Public School, Travis Scott, Just Don, and Acronym to name a few.
The distinction that this model has above the others is quite simply, rich history. All that highlight of incorporating the air unit and circular midsole tread pattern, while commonplace now, were significant and revolutionary changes to a shoe back when it was introduced some thirty years ago. People lauded the technology that was incorporated into it, subsequently remoulding the landscape every time a new innovation was introduced, and it wasn't just in the realm of basketball.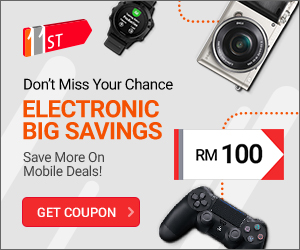 ASICS too had a stint in trying to outpace Nike when it comes to who was at the forefront of running technology, and in an effort to one up Nike's Air technology, came up with the Alpha Gel, providing what was claimed to be better shock absorption and dispersion when it comes to marathon running. These innovations back then, fueled an arms race of sort, to prove who was better, and that translated directly into the outcome of the shoes produced. You have models such as the Nike Cortez, the Air Jordan series, Adidas Micropacer, Adidas Superstar, the Stan Smiths even, all of which were born out of necessity, and were made famous by fans who appreciated the milestones a pair of sneakers achieved.
From this foundation, sneaker shops then used these silhouettes as a stepping stone, combining them with influences from the scenery, to the shop's own history, elevating the shoe into something of a highly coveted collectible. It can be also said, that a collaboration shoe, represents a tangible milestone, both in the shoe line  and the collaborator in question, explaining its desirability.
However, in recent times, the line has been blurred. Companies have launches every week in order to sustain demand, increase and direct hype to these brands, like what Timberland has been doing in the past 3 months. 6 collaborations, from the likes of OVO, MADNESS, SOPHNET., The North Face, WTaps, and Off-White, you'll be spoilt for choice on what to get.
And even if you hear a faint whisper of a collab coming soon, best of luck trying to buy one on retail. There is a hypothetical science behind this. You see, with the rise of collaborations, consumers are made to believe that a shoe is only good if it sells out, and is non-existent on the shelves of retailers. It plays with your psychology too, that you're being herded to buy this one specific model just because everyone else is buying it and the others are not as cool when all the shoes in that line incorporate the same technology, just in different shapes, and it's not sustainable in the long run too.
Paul Ruffles, Foot Patrol's Managing Director, says that the supposed model that was used to pull customers is failing due to the saturation of launches happening in a short time span. Back then, when a customer couldn't get their hands on a limited edition model, they'd go for the more off the shelf version, but even then the system is failing fast. "This is due to the sheer volume of launches," says Ruffles. "Why buy the "regular" inline version when there are 30 other launches that week (and every week) which can be bought and we're constantly being told must be bought as it's "important for the culture". This is not a sustainable model, the ultimate ending to this is brands not having a future inline [range] but just releasing product each week and telling the retailer what they're getting – we're not actually that far away from this."
So in the end, what should you do? What if you wanted to get that collaboration piece so bad that you're not willing to look at anything else other than that specific one? Well, it all depends, a "convenience fee" in the form of jacked up resell prices is on the ball, or you can scout out and hunt for cheap deals. Difficult, but not impossible. Either way, it's your money at the end of the day, and if you really want something, go get it.