Photo Credit: Comic Fiesta's Facebook page
You may have heard of the 'Bear/Pepper Spray Attack' hoo-ha surrounding last weekend's Comic Fiesta 2017. But if you've been living in a cave all this while, you can read a comprehensive guide that we put together regarding the Oscar-worthy level of dramatics that went down.
In case you suffer from a case of Holidaze or you want a TL;DR version, here's a short and sweet rundown of what happened:
– At the end of Comic Fiesta Day 2 (Sunday, 17th December), a man (the victim is known as Azzan) in a military cosplay was harassed by another man (the perpetrator is known as Shafeeq).
– Azzan took out a spray and used it; this was "The Pepper/Bear Spray Incident" that went viral on Facebook.
–  This incident got more murky because Azzan's past was brought to the limelight again. At the same time, it was also revealed that Shafeeq had been cyberbullying Azzan and had planned to confront him at Comic Fiesta. 
Nonetheless, Comic Fiesta finally got back to us and here is their official statement:
"A minor incident involving a man with a pepper spray occurred as the event was closing. The suspect was quickly apprehended and handed over to the Police. No injuries beyond the discomfort caused by the pepper spray were reported as of time of writing.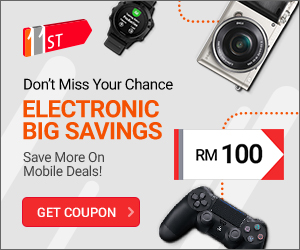 We thank the Kuala Lumpur Convention Centre team for their quick action and the Police for conducting an investigation. The incident was an isolated case and is most regrettable.
As the safety of our participants and attendees are our priority, we strongly urge attendees to adhere to our safety regulations and code of conduct.  We will also be increasing security measures for future events to prevent such incidents from recurring.                            
Thank you."
Though there were many conflicting reports as to whether a pepper spray or bear spray was involved (two sprays were found on the victim), a spray was nonetheless deployed. Let's hope this incident be a hard lesson for everyone involved and that nothing of this sort ever happens again in any type of event. Have fun and stay safe, guys and girls.