"I'm doing Hospitality," more and more of your friends are saying. You're puzzled, wondering what does that word even mean. Are they learning to run a hotel? A hospital in a hotel? That sounds like some pretty good pay.
Well, you're not completely off the mark there, so let us answer that for you! Hospitality is one of the most diverse and lucrative fields in the world – it's a field that covers all the facets of housing and entertaining visitors, and a degree in hospitality almost guarantees you a spot in one of the fastest growing industries in the world.
In fact, there are plenty of opportunities right here in Malaysia for those looking for more than just the regular 9-5 grind – and a salary you can thrive on. Of course, your opportunities don't just lie in Malaysia's burgeoning hospitality industry – a degree in Hospitality is a gateway to the rest of the world!
The skills you pick up in the course are always in demand – from the ability to work under pressure while facing all types of customers to soft skills like communication and leadership, hospitality & tourism degrees offer versatility and financial opportunity for those willing to go outside their comfort zones.
You could be onboard a cruise ship one year, walking with unsteady sea legs to help run a steel behemoth floating on the open seas, working in the kitchen of a Macau fine-dine the next – or maybe even find your way into the trendy and always exciting field of eco-tourism, or the extraordinarily Malaysian pursuit of food tourism!
Now you're excited, but curious on whether the hospitality and tourism industries pay well enough? Well, we got you covered! Check out our infographic below on what Malaysian professionals in the industry rake in each month.
Made up your mind on giving hospitality a shot or maybe you need to do a little more digging before committing to it? Well, Taylor's University has just what you need – over 30 years of strong & excellence heritage in Hospitality and Leisure Management, an impressive partnerships with over 500 industry partners, provides fast-track programmes like Student Employment Programme (STEP), Future General Manager Programme (GeM) and Empowering Leaders Into Industry For Tourism & Events (ELITE), and world-class facilities like an 84-room on-campus hotel (Ruemz Hotel) serves as a training ground & research function, 9 restaurants and a wine laboratory!
Make sure you head on down to the state of the art Taylor's University Lakeside Campus and check out the sights and sounds before diving into what could be your future career – ranked #1 in Malaysia and Top 30 in the world for hospitality & leisure management by 2017 QS World University Rankings by subjects.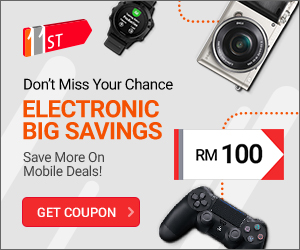 For more information, scroll on over to https://university.taylors.edu.my/hospitality.