Filipino League of Legends (LoL) fans are up in arms, as a cryptocurrency mining code was discovered in Garena Philippines' LoL client. The issue was first brought to light on the LoL subreddit /r/leagueoflegends by /u/lestargonzaga. The emergence of this story highlights a massive security concern for all gamers who just want to play a sometimes rage inducing game (all MOBAs are like this).
In his post, /u/lestargonzaga described how he discovered the hidden cryptocurrency miner when his anti-malware software, Malwarebytes, flagged the Garena LoL client's suspicious outbound connection to Javascript-based cryptocurrency miner Coinhive – yes, the same Coinhive that Airasia was embroiled in a scandal with last year, as reported by lowyat.net.
Other users chipped in on the discussion, with one highlighting that despite being heavily frowned upon, integrating Coinhive into websites not exactly illegal. However, the potential for causing damage to unsuspecting gamers is very much real.
We have reached out to Garena Malaysia regarding this issue, and were told unofficially that this was an isolated incident in the Philippines and to seek an official statement from HQ.
You can find the official Garena Philippines statements here:
and on Facebook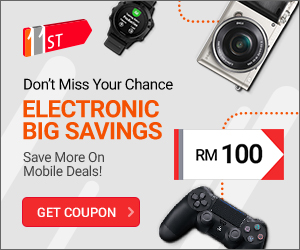 The issue went unresolved for nearly 2 days (detected on July 9th, 2018; resolved on July 11th, 2018). While the origin of the code hasn't yet been revealed, we certainly hope it isn't a security breach with big ramifications such as identity and credit card theft being a huge possibility. One thing's for sure though – the Philippines team will have a long way to go in regaining the trust of their players.
Stories of discontent with the state of LoL in Southeast Asia also came flooding out in light of this news, and there some chilling stories for gamers from just this thread alone. If even a fraction of this is true, I personally feel so much better and safer becoming a follower of Lord GabeN.
Editor's Note:
We have also contacted Sea Ltd (owners of the Garena Brand) on the nature of the incident and if the perpetrator has been found. We are still waiting for a reply and will update this article if they reply. Let's just hope they fix this issue so that it doesn't happen again and hope they do something to make the fanbase in SEA happy again.