Valve's Dota Team has announced that due to recent government regulations (drug testing most likely) for esports players entering the Philippines, that they have rescinded the Galaxy Battles II: Emerging Worlds' Major Status and pulled its support.
Based on information we've recently confirmed regarding new government regulations for esports players entering the Philippines, we have decided to rescind the tournament's Major designation, including the Pro Circuit qualifying points, for the Galaxy Battles 2018 tournament. This is based on what we feel are unreasonable infringements on the privacy of the players, as a condition to enter the country. The tournament itself may still proceed, but without any involvement of Valve or the Dota Pro Circuit. This isn't a reflection on how we feel about fans in the Philippines, and we are sorry for those that were planning on attending the event.
As a result, we're talking to tournament organizers to try to find a way to run a Major with the invited and qualifying teams, including the Pro Circuit points that would have been available in Galaxy Battles 2018.
4 January 2018
With multiple ramifications, which you can read more about here, we want to focus on the most likely culprit here, the new drug tests and athlete permits in the Philippines.  For the status of Galaxy Battles II: Emerging Worlds, you can check out Fallout Gaming's official statement here [Pending Update, we have reached out and are awaiting a reply].
So to make things a bit clearer, let's start with the fact that esports is treated as a proper sport in the Philippines and is regulated by the Game and Amusement Board (GAB). This means all professional esports athletes need to register and obtain a proper permit/license to compete as a recognised athlete in the country for professional licensed events.
Originally meant to help their local esports players obtain US Visas, which was a notorious issue back then, the status of 'athlete' and all the ramifications and regulations that go along with it has now caused an international ruckus. With mandatory drug tests, which will include testing for recreational drugs, there are rumors that what happened with the UFC Manila cancellation is the same situation as what is happening to Galaxy Battles II: Emerging Worlds.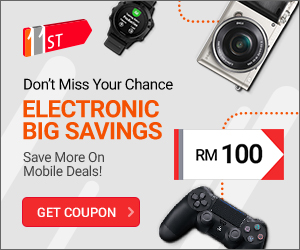 One of the claims being thrown around is that the drug test applies not just to those competing, but all staff and personnel at the event. So with the hard stance that President Rodrigo Duterte has on drugs, many are concerned about their safety. Included in the claims were people potentially having their passports confiscated. While technically GAB has no right to confiscate your passport, no one really has been willing to find out and we have yet to find a case of this happening.
While many people understand that "drugs" are illegal and that no one should be taking them in the first place, unless prescribed by a licensed medical practitioner, it ignores the facts about some drugs globally. The fact that marijuana is one of the most popular recreational drugs around the world and is legal in some countries, certainly makes the situation a bit more of a muddled mess.
With the fact that level of THC in the urine can be detected by single time users to up to 30 days and chronic users for easily up to 3 months, this poses a massive issue. With some events happening last minute, or a team just getting through the qualifiers, essentially the players have to be drug free all the time, even if it's legal. Then again they could also just boycott the Philippines, which might just be what happened to Galaxy Battles II: Emerging Worlds.
Though there is another issue that Reddit user sclpls posted:  
"Secret's coach talked about it on his stream awhile back. The concerns were something to the effect that players were required to take drug tests to enter the country, and the tournament was taking place in a sketchy area so everything about the event felt off."
Now regardless of anything, end of the day we don't condone the use of drugs, we just want to highlight potential points from both sides. Considering that you are entering a foreign country, you should respect their laws, and athletes have been subject to drugs test for a long time. Sadly it doesn't stop to constant scandals – looking at you Russia Olympics – but sanctions and penalties were dealt out. This has to be a truth many will have to face, if esports is to obtain full validation globally as an actual sport – there will be rules.
Oh, just for fun, here is a some more fuel for the fire. Thank you, EE-sama's Twitter.
They only screen for two drugs and one of them is weed? Hows that protect the integrity of the game at all

— EternaLEnVy (@EternaLEnVy1991) January 5, 2018
So what do you think? Was Valve right in protecting its players and image of Dota by rescinding the Major status and support for Galaxy Battles II: Emerging Worlds? Do you believe that if the drug is legal in the player's country, that there should be special considerations? Is Dota 2 and esports an actual sport that should follow exactly the same restrictions or do we need new ones? Do leaves us your thoughts in the comment section below our on our Facebook page.