Who said you had to wait for Christmas to come around to get presents for your nearest and dearest? It's never too early (nor late!) to show appreciation for our loved ones with an end-of-year gift, especially with tons of promotions still going on. Not sure what to get? We gotchu – we've got three gifts for three different price ranges per category to suit your budget. So here's a lowdown on how to treat your BFF… or yourself. No judgement. Hehe.
So we've divided gifts into 3 budget ranges:
$: Under RM70
$$: RM71-149
$$$: RM150 upwards
$
There aren't many albums like Balada this year. Balada is a reintroduction to Malaysian music, through the lenses of Eff Hakim and Faliq Mohd. The highlight of the album, 'Masa Kita', can definitely melt one's heart during the holiday season. 
$$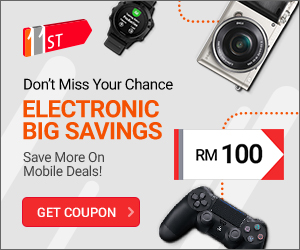 This gorgeous blue stitched black nylon cliplock guitar strap is definitely on many guitarists' wish list – so go and make someone's day with this practical yet stylish accessory! Major points if the guitarist likes swinging his/her guitar around or performs regularly. If your guitarist friend prefers it in another colour, no worries. This strap comes in red stitching as well. Currently it's marked down on MusicBliss from RM144 to a reasonable RM129.
$$$
In the DIY internet era, everyone can make music at home. You don't need to record a demo at your local studio anymore, because Roland GO:MIXER gives you what you need in a easy to carry package. With its mobility, now even you or your music-loving friend can record music like Khalid, anywhere you want. With just your smartphone and this trusty gadget, you can create high-quality audio tracks. The GO:MIXER is now available at Roland Asia Pacific!