Among the many incredible numbers that emerged throughout the night of 9th May 2018 and the wee hours of 10th May 2018 was that 14,449,200 votes had been cast in our 14th General election. Of that 14 million odd votes (just short of half the country's 31.19 million population), SPR statistics show 39% were aged 40-59, 18% was aged 60-79, and 2% came from those aged 80 and above.
The 21-39 vote represented a total 41% of all votes cast during this historic election, the majority of the votes cast. It was our generation, come of age and struggling to find our place in the world, that came out and represented when it mattered, and the combined effort with our seniors gave Malaysia a breakthrough into a new dawn in uncharted waters. The Level isn't a political website, so this is a little break from the norm for us – but to not document this day and what it implies for young people in Malaysia would be wrong.
Just before the election, a opinion piece by none other than the BBC appeared on my timeline. 'Malaysia's Youth have power they won't use', it blared, and it was not wrong. Politics everywhere in the world skirts around the fact that young people have been less likely to vote than their older counterparts, and thus mainly appeal to the older, more conservative, and thus the more likely to show up at the polls. There has been a shift throughout the world as the younger generation begins to feel out its power, most prominently in the election of former US president Barack Obama, who harnessed youthful enthusiasm and optimism in a groundbreaking campaign that utilized social media as much as it did the social media savvy of the young.
Oh, but how wrong the article was, in hindsight. It is true that with that benefit, we can look back at this analysis of our generation's ennui and scoff, but nonetheless the fact was that Gen Y, who were not all eligible to vote in the last election back in 2013, showed up as a united cohort to make a single statement and in doing so changed forever the political landscape of Malaysia. Our beliefs will now be called into account when politicians decide their campaign strategies, our happiness their concern when planning their great economic schemes, as it should be given the facts.
The millennial cohort is the largest working generation in Malaysia. The baby boomers, or our parent's generation, was formerly the largest, but as we enter voting age, politics is discovering that it must stay ahead of the shifting sensibilities of an arguably more open generation that is deeply interconnected through the Internet and capable of organizing within hours. Above all, there is a sense among the millennial cohort that we are screwed, both financially and in our career advancement prospects. There is a sense of profound inequality that afflicts the millennials, who contend with stagnant wages in an era of globalisation that only seems to raise the prices of everything else, of career frustration with those who will not embrace new ideas, and worse, stifle them in the name of preserving the hierarchy. Millennials have been shown to work better in a 'flat' environment as opposed to a top down one, welcoming guidance but ultimately believing in what they bring to the table in contribution, and we also look to our politics to represent this point of view that holds all our beliefs and opinions matter.
As the political parties of Malaysia pick up the pieces and prepare for another cycle – albeit one that looks to be extremely different than the one that came before, it must be clear that the youth of Malaysia have announced ourselves as the voting block they need to win over, the kingmakers of any political discussion that must be had. But to maintain that power, we must continue holding those in power to account, to never relinquish the voice that we, the people, have finally won. Continue voting, continue organizing, continue reading and learning, and we can make the change we want to see.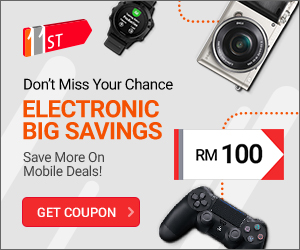 After all, the proof's in the pudding. I'll be honest with you, dear reader: I thought it would take at least another election to see our generation come into its political power. But oh, impatient youth, how brightly you burn.