Sungei Wang Plaza – We were invited to Blastacars Drift Karts to test out GoPro cameras, which included of course their new Hero6 Black. The Hero6 Black may look exactly like Hero5 Black, but it sure packs some impressive new hardware with the new in house purpose built GP1 processor. So now you get the ability to take 4K 60fps and 1080p 240fps video with improved stabilization, dynamic range and  low-light performance.
GoPro Hero5 and Hero6 Test Session.

GoPro recently unveiled their new Hero6 camera, loaded with new features like advanced image stablisation and superior video quality! We got to go down to Blastacars Malaysia in Sungei Wang Plaza to put these awesome new cameras to the test in a kart race – check the session out here!

Posted by The Level MY on 4hb Oktober 2017
Jeremy Say (Tech/Geek Enthusiast):
It's no surprise that the Hero6 Black looks exactly like the Hero5 Black, kind of wished they added some stripes or a different colour to better differentiate the two. At least you don't need to buy new accessories as everything is the same rugged form factor. While I was impressed on GUI and the ease of use for the cameras, I wished they could have showed us and told us how to set manual focus and exposure. It might have been more useful than the similar media event in Pyramid slideshow of the products. So if any of the footage looks bad, it's because we didn't have enough hands-on time with the product itself. A full in depth review would be required before I recommend this product wholeheartedly.
GoPro Hero6 Black 4K 60FPS
What I could glean off the event was that stabilization is better if the lighting doesn't shift so drastically and that low light conditions are still quite noisy at 4k 60FPS. Despite these problems, this is an worth getting if you don't own a GoPro Hero5 Black already.
Zikri Marzuki (Video Producer):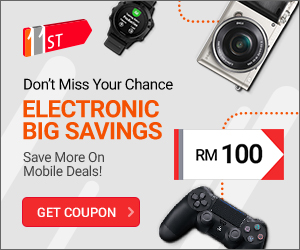 GoPro Hero5 Black 1080p 60FPS
The Hero6 Black still looks great with the smooth edges and the shutter button that doubles as power on and instant record made easier for active users. Although they have added more video recording options, the grain and image noise under low light still irritate my eyes, and this is my opinion when compared with my previous Hero4+ Black. However, the improvement on the image stabilization is a plus point for use in extreme sporting conditions.
On the other hand, the test event was great! However, I  just wished we had been given the opportunity to play with the devices more and be explained thoroughly on the functions.
Ahmed Azaad (Videographer/Editor):
GoPro has somehow managed to cram in 4K 60fps, 1080p 240fps, Advanced Image Stabilisation and many other improvements into the Hero5 Black form factor, which most of us are already familiar with.
From the first impression, the Hero 6 looks a lot like the Hero5 Black. Build quality is great, it's got Touch Zoom capabilities (finally) which GoPro has managed to execute well.
GoPro Hero5 Black 1080p 120FPS
The Blastacars activity was a great way to test the camera due to the nature of the sport and the many angles action cam enthusiasts are able to capture. The one take away was that you should almost never shoot with everything set to 'Auto' if possible. It's better when you take your time to learn the little devil, make yourself comfortable with the many options and different settings. Then you will see a clear difference in visual quality between the Hero series.
With GoPro's plans for a new line of accessories for their cameras, I can't wait to see what interesting shots I can capture next. The most action I've got recently was chain-drifting a full lap in a drift kart! Actually wait… it would have been better in a drift CAR instead of a drift kart.
P.S. I got to meet Leona Chin!
P.S.S. If you're looking for a student, I volunteer as tribute!
MSRP: MYR 2,399.00
Powered by GoPro's Custom-Designed GP1 Processor

4K60 and 1080p240 Video

QuikStories Enabled, GoPro App Compatible

GoPro's Most Advanced Stabilization of any HERO camera

All-New Touch Zoom

3x Faster Offload Speeds via 5GHz Wi-Fi

Waterproof to 33 Feet (10m)

Compatible with Karma and Existing GoPro Mounts

Improved Dynamic Range and Low-Light Performance

RAW and HDR Photo Modes

Voice Control in 10 Languages

GPS, Accelerometer and Gyroscope

WiFi + Bluetoot

h