By Matt Liew
The multiple award-winning and industry-recognised HOMEDEC expo is back again this year, from April 29th – May 2nd, at the Kuala Lumpur Convention Centre. HOMEDEC, put together by award-winning organizer C.I.S Network Sdn Bhd, has a history of innovation, trend-setting, and firsts for visitor experiences and within the industry.
The shining jewel in the crown of the HOMEDEC expo is the HOMEDEC Showhome, an innovative, life-sized show unit built on-site in the exhibition – within 48 hours. Initiated in 2012, each series explores different themes, designs, styles, and approaches to space planning in a learning experience for visitors to the expo.
This year's HOMEDEC Showhome will showcase home designs and trends for Gen-Y, following the theme of Gen-Y Living & Design. This theme is another a first-ever exploration, incorporating technology into sleek modern designs for today's young homeowners.
Three interior design companies will be tasked to design and construct three life-sized showroom units to cater to the Gen-Y lifestyle, with emphasis on integrating design with technology. The Showhome could serve as inspiration for young couples (aged 35 years old and below) and other homeowners to catapult their ideas in creating their own sophisticated living spaces, – which in turn elevate the entirety of their lifestyle.
Aside from the HOMEDEC Showhome, there will be ridiculous bargains of 40-60% off price, with over 550 exhibitors and 1,200 booths providing a wide selection of quality products and renowned brands for all your home renovation, refurbishment, and redecoration needs.
Mark your dates for HOMEDEC 2016, this April 29th – May 2nd (Friday-Monday), at Kuala Lumpur Convention Centre! Exhibition hours from 10am – 8pm.
For more information and the latest updates, visit www.homedec.com.my or find them on Facebook at www.facebook.com/homedec.exhibition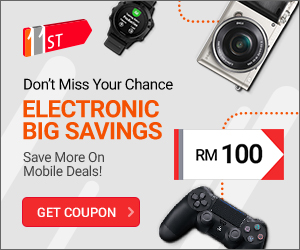 Event Details
Location: Kuala Lumpur Convention Centre
Dates: April 29th – May 2nd, 2016 (Friday-Monday)
Exhibition Hours: 10am – 8pm