The kpop industry has influenced fashion in many ways. From TIME, kpop has depicted bizarre and daring outfits, outrageous makeup with their bold eyeliners and colour hair dye. These are usually seen among  kpop idols that have their way of appearing in front of the crowd.
What do I think of Kpop fashion?
Wow, fantastic baby!
Kpop certainly has a one of a kind fashion that has a very new legacy, as they're bold, brash and a perfect mix of the east and west. But we can all agree that there are many kpop music video fashion that are #ICONIC and definitely made a new face to Kpop, so here are SOME of them; Let's venture.
Let's start with the classic:
1) Nobody – Wonder Girls.
We all know the song: "I want Nobody, Nobody but you!" *claps*.
Nobody was produced by Park Jin Young (JYP Entertainment) in 2008, and immediately became a top search term and ranked number one on various digital music sites.
With the song being pivotal in the kpop industry, we can't not talk about their iconic fashion in the music videos.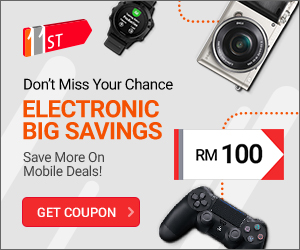 Unlike many other kpop groups who feature pop and punk and bold, Nobody features the Wonder Girls in a very "posh" light with the sparkly gold dresses in a fancy bar. What I love about this look is that it's not exactly your "typical korean look" and we're thrown back into 1960's!
2) Big Bang – Fantastic Baby
Can we just take a moment to appreciate this music video.
G-Dragon's long luscious hair and TOP's fabulous green eyebrows were the the best days of kpop! This was definitely one of the earlier times of kpop, as it was very musically a traditional Korean pop sound and was not influenced by the west yet.
As we look past the armour and head to toe printed suit and velveteen captain costumes, there is some amazing pieces and styling in there. Fantastic Baby reminds us that we should not be afraid to mix  other patterns and textures together. They have also done a great job of modernising and pushing urban street style forward.
#ICONIC.
3) 2NE1- Come back Home
As a Blackjack, 2NE1 is in my heart and soul forever. It's sad to see the group's break because their fashion senses were so out there!
2ne1 (Pronounce Twenty One or To Anyone) was a four member girl group founded by YG entertainment; however, 2ne1 disbanded in 2011 with Minzy saying the first  goodbye. But…despite all that, 2ne1 is renowned for their edgy and bold fashion looks.
We have multiple video's to look at, as one video cannot cover it all. Take a look at their music video 'I am the best' and 'Come Back Home.' Both music videos have similar looks as they go for a very futuristic themed outfit, yet encompass elements of each member's personal style.
CL, Dara, Minzy and Bom are featured wearing outfits from new up and comers Sophie Hulme and Gemma Slack to street staple Cassette Playa and then finally to pull that overall piece, a silver reflective Gareth Pugh show pieces.
And that's only two videos. The members are known to pull cordial looks and very pop culture outfits. I mean, only CL can pull of a dress with a unicorn stapled to it.
3.5) As good as it gets, we have to immediately shortcut to: Who's the baddest female in Seoul? CL!
Her fashion is jaw dropping and her appearance: BREATHTAKING!.
One music video was all it took for you to fall in love with CL's fierceness. Her fashion is so jaw dropping awesome that her fashion wardrobe was featured in Vogue.
It  takes guts to walk on the red carpet, but it takes more to walk on the streets with fierce and bold fashion style like CL does. You can always expect her to were the most creative pieces…even though they're meant to be minimal.
4) Growl – EXO
EXO was formed in 2011 by S.M. entertainment and debuted in 2012 with 12 members. Growl was part of EXO's first album (XOXO) 2013, which garnered a commercial success as they won both the Disk Daesang at the 28th Golden Disk Awards and Album of the year and the 15th Mnet Asian Music Awards. This was a major breakthrough as it made Exo the best selling Korean artist in twelve years.
While doing some research (although Halloween just ended) I found out that you can actually buy similar clothing to what EXO wore. No joke. Click here.
The fashion in this music video makes them look like regular boys but at the same time, depicts stardom. It's like School 2013 meets Barbershop. It's definitely a new look for EXO especially because their mostly seen in very bad boy concept looks  such as their 'Wolf'  and 'Mama' videos.
But don't take my word for it, 'Growl's' music video received more viewings and hype compared to 'Mama'!
5) 4 minute – Crazy
I have never actually thought that bucket hats were particularly attractive. After I saw EXO's 'Overdose' video, everyone saw this as a beginning of a new trend. 4 minute's Crazy video proved us right.
This music video also provided fans with a revival of the 90's look.
I absolutely love how their outfits are all crop tops but have different sleeve length as its great to see some uniformity to their fashion but at the same time keeping it mutually diverse. And that's only the first scene. Let's take a look at the varying fashion throughout the clips in the music video.
Venturing deeper in that 90's look, all of the members kept it uniform by wearing all heavy gold chains with large pendants on them and in another scene, all of the members are seen wearing mesh, but in different areas of the music video.
I also cannot get over the details of the background dancers. As if the members weren't already wearing jaw dropping fashion, the background dancers were too. Their fashion styles do make the members stand out  as the mesh are imbedded into their shorts and crop top so it would give a complicated yet simplistic look. Additionally, I adore the combination of dark lipstick with the mesh over their mouths. Over all, the big hooped earrings and and chained necklaces, do give a very 90's and 2000 vibe to it!
6)
Girls Generation- Mister Mister and Oh!
Girls Generations is probably the most successful girl group in kpop. Formed by S.M. entertainment in 2007, the girl group consists of 9 members (originally) before Jessica left. Everyone who is freshly entering the kpop world (welcome new victim…hihihi) should know this group for their hit song 'Gee' which rose to the top of KBS's music bank for a record breaking nine consecutive weeks and was named the most popular song of the 2000's in South Korea by Melon.
Mister Mister was eye catching because of their new take of masculine looks. I mean, look at how classy their suits look! Throughout the video they had different types of classy suit looks, and it definitely screamed different from their normal aegyo look. The story line is as follows: a nostalgic ex-girlfriend who wants her lover back. The ex-girlfriend is a chic fashionista, so the outfit portrays an everyday wear with a stylish twist!
Okay…I couldn't miss that but we do have to comment on TWO of their iconic fashion, because that's how iconic the group is.
Best of all, we cannot forget the most ICONIC look of Girls Generation- Oh!
Pink high heeled boots and cheerleader crop tops were a look everybody wanted to achieve! Do you know  a group who looks better in cheerleader outfits and thigh high adidas? Of course not.  But it doesn't stop there, a while ago their sports look made a comeback but in a more modern way.
7)
Crayon Pop – Bar Bar Bar
Who remembers this song, the dance and lyrics! "Jumping, J-jumping!!!"
This had to be placed into the kpop list. Although, not iconic in the sense that everyone was influenced by their outfit, it is certainly one that every kpop fans remember!
Who can forget the their cutesy tracksuit outfits and pinafore outfits, matched with bunned up hair? Crayon Pop definitely still went for that cute aegyo concept which admittedly was not iconic or new, but they did grab the nation's attention with their helmets which were part of their quirky outfits!
8)
G- Dragon-  One of a Kind
As a VIP fan, I'm also devastated that 'Last dance' was going to be their last song for a while. But we have more to expect from the King of kpop! (and other solo members like Tae Yang (article coming soon.) G-Dragon is recognised as THE rapper, singer-songwriter, record producer, entrepreneur and fashion icon! So let's venture into his song 'One of a Kind'.
From his newest single, 'One of a Kind – it could be a look to his new journey to becoming more Americanised. G-Dragon has been really into designer Them Browne's clothes. Even though he went with the usual designers like Givenchy, Chanel and Balmain, he also mixed in some indie designers.
More to be said in the future article – coming very soon.
9) Sistar – Touch ma Body
Sistar was found by Starship entertainment in 2010 and consists of four girl members. They debuted with the hit song 'Push Push' The group is also known for their subgroup called Sistar19 who released the debut "Ma Boy" in 2013. Who remembers that song? I still know the dance!
What made Sistar's outfit so iconic other than the fabulous beach background, their jaw dropping choreography, and their "sexy summer" concept. Of course!
The song 'Touch ma Body' was lively and fun and so aesthetic, giving the best beach vibes! The foursome was dressed in their colourful floral shorts and black crop top. Even when we were only shown their silhouettes, their sexy choreographies and healthy bodies added to the overall charm and success of the song.
The floral shorts were a hit all over Korea during summer time!
The fashion was so iconic and the song was such a hit, that the music video even appeared on family guy!!
"What is this? And how can I make the rest of my life about this."