By Hannah Azlan
The beauty and cosmetics industry has proven to be one of the only industries not adversely affected by the winds of economic and solo-political changes – earning a "recession-proof" status. In Asia in particular, sales are estimated to exceed US$ 150 billion by 2017. Japan leads the way with the highest per capital spending and sales figure on skin care and beauty products.
Asia has been the source of innovation for years, driven by burgeoning middle-class demand. Traditionally, Asian consumers have looked West for cosmetics, but now Asian-led trends have not only overtaken them but are king.
Japan Beauty Week has been organized by the Japan Cosmetic Industry Association (JCIA) and supported by the Japan Embassy in Malaysia consecutively for the last three years at the residence of the Japanese Ambassador. Japan Beauty Week aimed to promote the innovations of Japanese cosmetics manufacturing technologies as well as the Japanese focus on inner beauty.
Beginning with a welcoming speech from Japanese Ambassador, H.E. Dr. Makio Miyagawa and followed by a short speech from Mr. Tetsuya Kambe from the JCIA, members of the media and distinguished guests were treated to exclusive showcases from several leading Japanese cosmetic brands.
"It's a well-known fact that behind the technology of Japanese industries, there is a long tradition of respect for nature and the arts to master the secret of technological innovations; [and that is the] reason why Japanese products are widely acknowledged as the most advanced," said Kambe-san.
At Japan Beauty Week, advanced technology related to skin care products were introduced – whether it was antibacterial properties or new ingredients and patented complexes that promised anti-aging. These innovations were developed in order to meet the needs of ever-evolving consumers.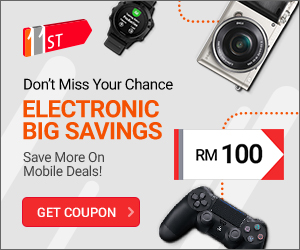 The leading brands that were featured at Japan Beauty Week were Kanebo Cosmetics Malaysia Sdn Bhd, Kao (M) Sdn Bhd, KOSE (Malaysia) Sdn Bhd, Nippon Menard (M) Sdn Bhd, Shiseido Malaysia Sdn Bhd and Sunstar Singapore Pte Ltd were presenting their latest products and provided personalized beauty consultations. I don't know about you, but after the demos I could already feel my purse twitching – and I can't wait to see what else Japan brings this year in beauty!