Finally, a Kpop article in the music section! All you kpop lovers can fan girl to your heart's content as I go through the freshest debuts from kpop this year! This is the first of many!
If you're not a kpop fan, well..this is your chance to fall in love.
First and foremost, let's start off with the latest hype we've probably just all experienced on iflix a few weeks ago. And if you haven't seen it…you're missing out!
Armys! What did you think of the BTS live performance?
For all the newcomers out there, here's a little history lesson:
BTS or alternatively known as Bantang Boys is a seven-member South Korean boy band that was founded by Big Hit Entertainment and is one of the first kpop groups to hit international billboard charts! Within the span of just 4 years, BTS has already gone worldwide.
BTS is an acronym for Bantang Boys (in Hangul) which means "Bulletproof Boy Scouts" in English. BTS also announced in July 2017 that they would also be known as Beyond the Scene…marking their new identity.
Before their debut, it actually began as a formation of Rap Monster in 2010 joining the Big Hit Entertainment company. With Rap Monster's aura on stage and distinguishable voice, the CEO of the company decided to build a hip hop idol group around him..and thus, BTS was born! The next to join after him were rappers Suga and J-hope. The BTS lineup went through multiple changes before being finalised in 2012. The remaining members to debut as BTS were vocalists: Jin, V, Jimin and Jungkook.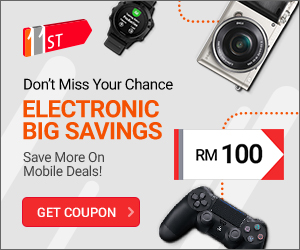 Which one is your bias?
Despite how flawless the members are..it's all about the music!
To date, with the new album Love Yourself, 'Her' will most likely be made into a trilogy, similarly done with "The most beautiful moments in life" trilogy. This is the year that you can consider  to be BTS's second phase of their career, as they are hitting international markets!
We can all say that their music is focused internationally; thus, establishing a wider fan base. BTS 'love yourself' mini album includes the track 'best of me.' This is a collaborated effort with the Chainsmokers! The song is so perfectly matched that you can clearly tell that it's a duo between the chainsmokers and BTS.
If you have been a long time Army, you were there when they released their very first album-Skool Luv Affair- which was a very traditional take on Korean "School life", where there were exclusive radio breaks in between song takes.
BTS' early music is mainly influenced by Hip Hop, R&B and rock inspired elements. These are mainly noticeable in songs such as Boy in Luv and Danger. The earlier albums were also known for a very honest take on issues like "Skool Luv Affair" which spoke about bullying, nonconformity, mental health issues and even the k-pop idol system.
In an interview, Rap Monster expressed "It's really a huge, big step for us," the 23-year-old rapper/songwriter/producer told Billboard during a phone call from Seoul. "Of course, every member is so excited about the album. We've been just practicing until now, day and night, to show these new songs and perfected performances. I left a message on our fan cafe, the other day, after we finished that 'this EP will mark the turning point of BTS' and even though the wait felt really long with this album — I think it was the huge event, the BBMAs, were in May — so much has happened."
Their discography has also shot up sky high, as they earned their first Billboard Hot 100 entry after debuting with the single "DNA" at number 85. And on October 2, 2017, BTS scored the highest charting song on the Billboard Hot 100 for a kpop group, gaining a position of 67.
Lyrical wise, their new album consists of many different meanings within their album, in which Rap Monster discussed their differences in 'Go Go', 'Best of Me', and 'Serendipity', which can be read here.
What fans can expect in the future:
Although their world tour happened already, the hype isn't over yet! BTS fans can also expect, with all the hype from the most recent E.P, they will most likely have another instalment of their BTS live trilogy concert tours. Also, since they've gone international, a BTS collaboration with DK and producer Stevie Okie is said to be confirmed.
If you loved Best of Me, Rap Monster has also possibly hinted more collaborations in his interview with Billboard!
"Maybe it's just my sixth sense, but I think maybe we will be collaborating with even more interesting artists." –Rap Monster
So stay tuned!