So fans of DC and their television series will potentially have some fun with the upcoming Krypton. Set two generations before Superman existed, we get to geek out with Kal-El's grandad, Seg-El (Cameron Cuffe). So for anyone expecting Superman to be physically on set anytime soon, this might not be the series for you. Which I might add, is similar to what Gotham was all about and that show has had its ups and downs.
Now this review of Krypton is solely  based on the pilot episode. Which means that anything said here is to be taken with a grain of salt. I would generally suggest watching 2-3 episodes before you commit to or condemn a TV series and I feel that Krypton is a slow burning series.
Spoilers Warning
Krypton starts us off with Val-El (Ian McElhinney), Superman's great grandad, accused of treason. A great scientist of Krypton, Val-El is on trial for proclaiming they are not alone in the universe. Not willing to give up his outrageous beliefs, he is sentenced to death and the Housed of El is stripped of their title and status.
We then fast forward 14 years in the future to Seg-El, your now generic troublemaker with a chip on his shoulder. To get the ball rolling, for Krypton, Seg-El runs into Adam Strange (Shaun Sipos), an obscure character I barely remember from the comics. In this very important encounter, we learn the general premise of the series or at least for season 1.
Adam Strange has come from Earth to prevent the early destruction of Krypton, which will result in Superman never being born. Which we soon find out at the end of the pilot to be the Collector of Worlds, Brainiac (Blake Ritson). Oh yay, another time travelling story for the DC television, now if only we get Flashpoint for the DCEU.
As for your standard side plots, you have a not so secret love affair between Seg-El and Lyta Zod (Georgina Campbell) and political power plays from Daron-Vex (Elliot Cowan). Which I should add, creates a potential love triangle with him creating a marriage (binding) between his daughter, Nyssa-Vex (Wallis Day). With Dev-Em (Aaron Pierre) somehow fitting in this picture as the binding partner to Lyta Zod.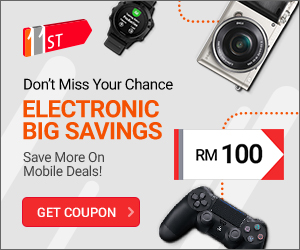 Also, if the name family name of Zod sounds familiar, it's because General Zod was the one who got his neck snapped in Man of Steel.
Spoilers End
Now, this show does get points for a somewhat interesting angle and spin on your classic Superman story. Though I'm very worried that Krypton is going to face an identity issue to separate itself apart from the rest of the superhero television show.
Krypton, based off its pilot, is a watered down version of Game of Thrones without superpowers or magic. Filled with political unrest, terrorism, an unfair class system, government corruption, dictated bindings, a love affair, and of course a God-like tyrant that wears a funny helmet, it just doesn't have anything truly surprising. I just felt bored in general and at most, mildly interested at times. With little character development, no standout badasses or a reason to care, the pilot is kinda meh. I think that Krypton will fail to hook the general audience in with this pilot episode. I will, however, say that Krypton still has another 2 episodes to prove to me wrong. Perhaps the Superman diehard fans might like Krypton? Only time will tell.
Premiering on the 22nd March at 9:00 PM local Malaysian time, you can catch Krypton on the same day as the U.S. airing on Warner TV (Astro Ch 719/ Unifi TV Ch 451).