It happens to everyone. You've been putting buying Christmas gifts off for the longest time, and when the date actually comes, anxiety and panic ensues. "Have you gotten a gift for your significant other?" you ask yourself, unsure yet certain of the answer. "What about the parents? Oh my god, I have a Secret Santa thing going on too at work, shittttt."
Not to worry, boys and girls.
We, as your resident millennial portal, understand this plight very very much, and thus have taken the gracious (read: delayed) time to compile a last minute Christmas list on shoes and streetwear accessories for your last minute shopping.
First things first, note that the list will not contain any highly coveted or extremely limited shoes, because one, they're going to be ridiculously expensive, and two, do you even want to splash that amount of cash when you can just buy it for yourself?
Adidas Prophere
Adidas has had a strong year, following up with multiple Yeezy releases (most notably the McYeezy colourway, Beluga 2.0, and the Blue Tint), and wraps up strong with the Prophere, a new take on a modern iteration of a classic design, supersized. What catches the eye most is the fact that the midsole has been upsized, and an oversized raw leather heel cage makes up most of the silhouette.
The shoe hasn't even been officially released yet, but Undefeated already has a collaboration in the works, featuring a tiger camo pattern, blacked out midsole, and translucent cage with Undefeated's brand logo on the heel cage. Smart stuff.
Price: USD 120
Availability: Not yet released, but normal colours will be widely available, Undefeated not so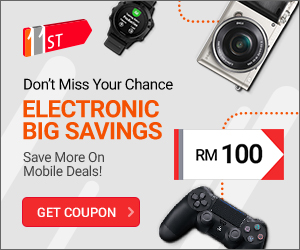 Where: Adidas Online store, Undefeated website
Nike Vapormax
Dubbed the pinnacle of Air technology, the Vapormax certainly is an acquired taste that many have apparently come to like and is now sort of mainstream…….but it still shouldn't bother you! Because apart from its bold design that puts function first before form, the Vapormax is probably one of the most comfortable and responsive runners to have come out of Nike, rivalling the likes of the Adidas Ultraboost in terms of energy recapturing.
What this gibberish means is that it's lightweight, comfortable, and looks damn good on your feet, especially in joggers or shorts. Immediate colours that are available now are the new recently released Midnight Fog, and an upcoming Triple White rendition for an all-white Christmas affair. Notable mentions would be the laceless variant, but it's probably sold out anyway. You won't be able to get it without scraping the bottom of your wallet.
Price: RM 750 – RM 890
Availability: Right now, mass availability if you pick up ASAP for the midnight fog colourway
Where: Nike retail stores (KLCC is your best bet), Nike online
Nike SF-AF1
If sporty isn't your fare, then maybe a more utilitarian approach may suit you. The Air Force One has been enjoying a massive comeback, following 10 collaborations which were featured at ComplexCon from the likes of Roc-a-fella, Just Don, Off-White, Acronym, and Travis Scott just to name a few, and with its success, bringing the SF-AF1 into the spotlight.
Think of the SF-AF1 as the older brother who enlisted in the military, but still sorts of want to maintain that sporty edge. Put side by side with the regular Air Force Ones, the Special Fields AF1 looks more mature, more grown up than its low cut sibling. The heel area is replaced with ballistic nylon instead of leather, and is completed with an ankle strap as well as dual zippers for easy entry and exit. It's the most practical impractical shoe ever.
Price: RM 589 – RM 1300 depending on colourway
Availability: Sells out pretty quick physically, but plenty of stock online, just maybe not in the desired colourway
Where: JD by far stocks the most plentiful one, but units can be found in other sneaker stores and online, but these go pretty fast
Adidas Ultraboost Laceless
As with all millennial progressions, laziness is king, and Adidas have catered towards the increasing demand where they want shoes, without the hassle of lacing.
Enter the Adidas Ultraboost Laceless. All the blood, sweat and tears of endless 3D modelling, countless tests using sophisticated lasers and heat sensors to determine the shoes weak points, subsequently remoulding the midsole and refining it to no end to provide maximum comfort and rebound with each step, culminating in by far, one of the best running shoes to have ever graced Adidas retail stores worldwide. Only now there's literally no lace on it, even though you can pretty much wear the normal variant unlaced because it's practically a sock. The colours are nice though, I'll give them that.
Price: RM 800 – RM 955
Availability: Usually available, but can run out pretty fast
Where: Adidas retail outlets (best chance is at KLCC/Gardens/Mid Valley), Online
Air Jordan 1
You can't go wrong with the classics. While the AJ4, AJ3 and AJ11 hold very significant historical value, the AJ1s are still the original, the one that carried Michael Jordan to NBA fame because of a colour ban, and subsequently kickstarted sneaker collecting as a whole.
While the highly sought after colourways and designs are often sold out (Banned colourway, Off-White Collab, AJ1 Top 3 in Gold), there are plenty of other colours that are widely available to help kickstart your Jordan collection, or just add another pair to your usual rotation. JD stocks a pretty good selection, including the Flyknit edition of the Bred colourway, if you want a mix match of old money design with new money technology. Just be sure to cough up a pretty penny for the more upscale colours.
Price: RM 489 – RM 5000 depending on colourway
Availability: Also depending on colourway, but generally not hard to find
Where: JD, Sneaker stores, Forums
ASICS Gel-Lyte III
Or if you want to go down the slightly off-beaten path, ASICS make pretty good runners/sneakers too. True, there are others much later than this one (Gel Lyte V and Gel Kayano Trainer), but none could hold a candle to the aesthetic appeal and purebred functionality of the Gel-Lyte III. The fact that it was introduced all the way back in the 1990 and still look good now speaks volumes about its design.
Main highlights of the shoe include a tri-density gel insert that manages to recapture energy and disperse it in a more straight line manner, and while you have Boost technology to boot – and just imagine, this was pioneering tech, way back when you were still sucking on pacifiers and crying about not wanting nappy time. This is groundbreaking stuff. A multitude of colours are available, and at affordable prices, so a replacement is easily found in case your current pair wears down.
Price: RM 250 all the way to RM 6000 for collaboration and Made In Japan models
Availability: almost limitless, but very dependent on colourway
Where: At sneaker stores, in forums, ASICS retail outlets, online
Of course, the list wouldn't be complete without accessories to complement your newly acquired kicks, and we've mixed just the right amount of odd and street in hopes that it satiates your desires.
The Boring Company Hat
The company has literally named themselves as such, and it's not referencing the state of mind that you're always in, rather, boring here refers to the actual verb of boring, as in boring a tunnel kind of boring. A side project of Elon Musk (of Tesla and PayPal fame), the hats are presumed to increase funds for a potential tunnelling project in an aim to reduce traffic above ground. Whether or not the project will fly is another story altogether, but a hat that will confuse people who don't know the meaning behind it is as Elon as it gets.
Price: USD 20
Availability: No limit known as of now
Where: https://www.boringcompany.com/
Rastaclat RMD Runner Black
You definitely know someone who has an NMD. I'd be surprised if you didn't. And it's only the right thing to do to give your NMD loving friend a bracelet that matches his OG NMD PK, because you are a true and caring individual who understands the true love for a shoe whose hype has already died down a long long time ago <3.
Price: RM 109
Availability: While stocks last most probably
Where: https://www.majordrop.com/collections/accessories/products/classic-rmd-runner-black
Cream Of The Crop Bucket Hat Navy Blue
5 Panels, Snapbacks, Dad Caps are overrated. The bucket hat ensures you stand out even more amongst the crowd who sport "normal hats", especially when you're fishing for a significant other. Get it? Cos like, a bucket hat is typically used for fishing, you know.
I'll show myself out.
Price: On sale at RM 62.50 from RM 125
Availability: While stocks last most probably
Where: https://www.majordrop.com/collections/accessories/products/cream-of-the-crop-bucket-hat-navy-blue
Pestle and Mortar Heritage Snapback
Forget what I said earlier on the top. The Heritage snapback is the one to go if you're just starting out in the street scene and want to rep some local streetwear stuff that you see all the other college kids wearing around campus. Classic lettering and an excellent colour combination results in a timeless cap that you can practically match with anything. Maybe except for suits and tuxedos, but you get the idea.
Price: RM 115
Availability: While stocks last probably
Where: https://www.majordrop.com/collections/accessories/products/heritage-snapback-navy-blue
Timex X Crossover "Paint It Black" Camper
Dude, it's a local collaboration with an international watch company. Dope doesn't even begin to describe it. The watch has its roots deeply dug in World War One, when soldiers needed a simple, durable watch to stand the abuse No Man's Land throws at them, and the all-black design brings it forward to the Vietnam War, and also taking inspiration from one of The Rolling Stones popular hit, 'Paint It Black'.
It's understated, it's beautifully crafted, and it just looks mean as hell. A perfect gift for your friend. Or yourself.
Price: RM 429
Availability: Probably while stocks last
Where: https://crossoverconceptstore.com/collections/timex/products/reebok-x-crossover-by-joe-chia-oversized-ma-1-jacket-black