Looking for a tablet or laptop to fulfill your thirstiness for digital design? Are you a student just getting into graphic design? You might have just found what you're looking for.
As a newcomer to the graphic design world, I find it very difficult to draw on a bamboo tablet, and not being able to see where I'm drawing on the tablet. I'm sure all of you feel me, especially when you first started graphic design.
Well, no need to worry about that anymore, as the Yoga Lenovo Book introduces a new way for practicing artists to easily sketch on the spot…digitally.
There are two different types or laptops you can choose from: Android or Windows.
How to choose:
If you're looking for a tablet or laptop for a student's use, the windows version might be better for you. However, if you are doing this as a Hobby Art, the Android is the best for you.
Aesthetic Wise:
The android laptop is super skinny, which makes it totally transportable for students. It also has the ability to flip 360 all the way around to make your design sessions easier and more manageable.
If you are an open sketcher, then this is also perfect to sketch digitally. At the event, we had the opportunity to meet Hakym, an artist with a Phd. in architecture, who introduced us to the Yoga Lenovo Book.
The highly talented artist's exhibits show us what graphic design students can do, by sketching our Intern in 15 mins!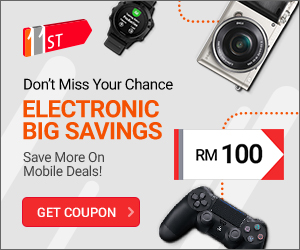 Aside from its aesthetic, let's get into the technical side of it with its pros and cons.
Pros
The tablet is small and light for students to carry around, so you can draw anywhere, and anytime.

It is easy to control.

That being said, this tablet works with Android apps, so if you're familiar with using an Android (Apple users, what's up) you are already familiar with its usage and the tablet because it's easy to understand.

Many freelance artists use drawing app like Adobe Draw on their tablet…You can save your sketches using the Notes app as a local app from the computer itself. As well as download your favourite app to use.
Cons
It's not really a full-on heavy duty laptop or tablet. Sure, it has the same functions but if you're an IB diploma student for example (you take 6 very different subjects) which requires different laptop functions…this is not for you.

This is also not for heavy duty users if you're a Uni graphic design student looking for this to fulfill their studies. It is not perfect when Photoshop is in use, you're better off with a Wacom Pro!

It will take time to get used to this, the keyboard functions might give you some problems when you're working on an assignment at 4 am in the morning!
In more technical pursuits, there are two laptops to choose from:
Windows
The Yoga Lenovo is powered by Intel®Atom TM x5-Z8550 processors, displaying operating system of Windows 10 Home or Windows 10 Pro. The size between of the tabletsare the same: Size 10.1" FHD IPS (1920 X 1200).
Both tablets also come with a whopping 64 GB  ROM and 4GB RAM in LPDDR3. In addition, to the card slot MicroSD, TM supports up to 128 GB. The pen is 2, 048 levels of pressure.
Android
As for the Android, it is powered by Intel®Atom TM x5-Z8550 processors, displaying operation system of Android TM 6.0.1 Marshmallow.
Price: 2,699 (Inclusive of GST)
If you want something with similar design and form factor, but want a chiclet keyboard with better hardware and performance, check out the Lenovo Yoga series 2-in-1 laptops. They have a Star Wars edition!
– Written By Yasmin