If you're a fan of The Walking Dead, this one's for you!
From now until the 24th of October, FOX Networks Group Asia (FNGA) has organised three escape rooms located at Sunway Pyramid (Orange Concourse, Level LG2) based on The Walking Dead's seasons 5, 6, and 7 respectively, to celebrate the 100th episode, and upcoming 8th season of The Walking Dead. Filled with spooky surprises, fans have eight minutes to solve the clues inspired by the TV series in order to escape. What's more – it's completely free of charge!
Do you have what it takes to be a survivor?
We sent two interns and Jasmine to find out – and they survived! Here are their thoughts:
Yasmin: I had a lot of fun doing this challenge! FOX did an incredible job with the arena and the zombie costumes and makeup. The room was very thrilling and made my heart jump! I loved it! Would I do this again? 100%. The sound effects were eerie and really made the experience twice as fun. The best thing about it is that you really feel as if you're a character in the series, experiencing the zombie apocalypse. If The Walking Dead is one of your favourite TV shows, you CAN'T miss this! The last thing I'd say is wear comfortable clothing as you're going to get down and dirty trying to escape with zombies on your tail….in the dark. Enter if you dare!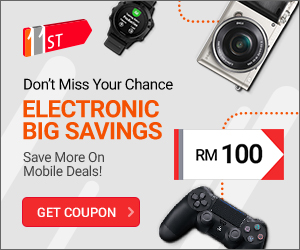 Shu Yi: Even before entering the Escape Rooms, the sounds of screams from inside already increased my heart rate. But once I was inside, I just tried to get out as fast as possible. Even though I don't follow The Walking Dead series, I enjoyed the challenges and racing against time to escape from the zombies.
Jasmine: I love zombies, and I love a good Escape Room. This made me want to go back and rewatch all the episodes again! The best part about this is the rooms are so well planned that if you haven't watched The Walking Dead, you can possibly still manage to get through, with only a bit of difficulty. The puzzles were difficult but not overly so, making it extremely fun to try it out with your friends. The zombies were so realistic – props to the team for creating such a thrilling experience. At the end of every challenge, we were shown a sneak preview of Season 8's Episode 1. We were on the edge of our seats, awaiting every next second. Definitely made me want to go back and try a second time!
The highly anticipated 8th season returns on Monday October 23rd, at MYT 11.30AM on FOX across Asia.