Hey there folks! Welcome back to The Level's Artist Spotlight and our fourth interviewee is none other than Rociel!
Photo Caption: Rociel with some of her artworks. The artworks featured in the photo are sold at GoJyu5.
Describe yourself briefly so that readers get to learn more about you and how awesome you are!
I am Rociel, artist and musician, and I weave tales through sound and vision.
What do you do for a living? Also, are you an artist full time/part-time/freelance or etc.?
I was working with Leo Burnett for the last 2 years, but starting from April this year (2017), I am a full-time artist and independent business owner.
How did you start out in the local art/comic scene and how long have you been in the local art/comic scene?
I started actively participating in 2015. I took a break the following year due to my job, and I've been active again since the beginning of this year.
What are the tools you use to draw, and how would you describe your art style?
I use Photoshop to paint all my pieces. I don't really have a fixed style as I would just do what best tells this particular story, but I suppose what they all have in common is a story to tell or feeling to deliver.
Have you ever wanted to experiment with any particular form of art or story in your comics/works?
I always wanted to write a story that deals with the world war, or a crime mystery. Something which delves into human psychology.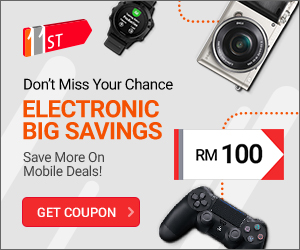 What do you think can be improved on in the local art/comics scene? And where do you see the local art/comics industry headed?
A growth in the appreciation for art would be nice. We have many talents here. Nobody knows the outcome, but I hope we can create a platform for them to flourish.
How do you keep your creative side from depleting and how do you recharge?
I think my dearly beloved, Sakurai Atsushi said it best, "In order for me to do good work, I must love what I do. In order for me to love what I do, I must have time." It's like nurturing a plant. We need to be patient, yet consistent.
Describe your typical day of work.
Since I'm running my own business now, time is flexible, but I have to juggle between creating new content, marketing the brand, managing socials, scheduling events, accounting, and finding inspiration.
What is the most memorable fan encounter you had?
It's hard to choose! Perhaps that time a fan who purchased my prints turned out to be a writer I had been stalking for a while! It's very flattering when someone whose work you respect adores yours as well.
What is your artistic/art pet peeve?
When people draw my NOTP? ( ͡° ͜ʖ ͡°) J/k.
What was your most favourite project to work on?
Another tough one to choose. Maybe the piece I did for the band, Buck-Tick, because it has a very personal significance to me. I'm a big fan so I sent it to them as a gift expecting nothing in return, but found out a few weeks later that they had blogged about it – took a picture of it hanged up their personal bar. I was bawling my eyes out.
What advice would you give newcomers to the scene?
Don't think about 'what' sells. Focus on 'why' you're doing what you do. What do you believe in? Then 'how' are you going to deliver that. The 'what' will follow from there.
In addition to her art skills, Rociel is also a singer!
To see more of Rociel's work and connect with her, you can follow (or buy) her works on the following pages: Rociel's official online store, Facebook, Instagram and ArtStation.
Note: All photos are courtesy of Rociel.
Want to read more artist spotlights? Click here to read Kendylife's Spotlight!
If you're an artist and you want a chance to be featured on The Level, feel free to drop us an email (editor@thelevel.my). We don't bite!