By Yue Lynn  
Welcome to our first installment of The Level's Artist Spotlight! When it comes to the local pop art scene, we're never in short supply of great artists, so in the next few weeks, we will be featuring some local artists on our website. On that note and without further ado, I present to you our first interviewee, Arif Rafhan Othman aka Superdoofus!
Describe yourself briefly so that readers get to learn more about you and how awesome you are!
I was an IT graduate who was in the IT industry for 12 years before I ventured into the illustration world in my late 30s. But since I believe in 'old dogs CAN learn new tricks', I'm competing with the old-timers who are at least 10 years younger than me and having a little fun along the way.
What do you do for a living? Also, are you an artist full time/part-time/freelance or etc.?
Yes, I am a full-time illustrator + comic artist. Under the brand Superdoofus, I approach corporates and government bodies and champion comic and art and promote them as their communication tool to their clients and stakeholders. I also make webcomics on social media and publish some under MPH, FIXI and Maple Comics.
How did you start out in the local art/comic scene and how long have you been in the local art/comic/animation scene?
I started with some book illustrations for MPH and FIXI almost 4 years ago. It was not full time since I was still working in IT. After a few months, there were more jobs coming in and I published my first graphic novel with my friend titled 'Adventures of a KL-ite in Afghanistan' under MPH. Since then, I was contemplating on changing my career path. However, being a father of two at the time doesn't give you the privilege of changing career without being concerned about your income. So I did some study and analysis on how to market myself, make myself visible, you know, the not-fun stuffs for about a year until I was fully confident to venture into the new territory.
What are the tools you use to draw and how would you describe your art style?
I use both traditional and digital as my tool. Well, it depends on the type of work I'm working on. If I work for a client, transpiring their story or message; I would use digital as my tool since there will be amendments and what not. For traditional, I use mostly brush pen and my favourite is Pentel FP5F/M. I can control the weight of my lines easily.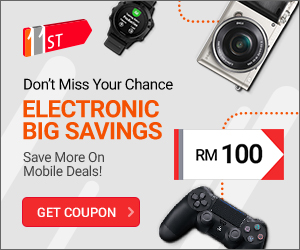 As for style, people usually associate me with cross hatching. To me, cross hatch is my theme. However, I have two distinctive strokes that I usually use but under the same theme. For illustration work, I usually combine classical art in a modern context for relevance but still has that timeless beauty element in it. For comics, I use a simpler approach, with more flexible and organic features in anatomy and surrounding.
Have you ever wanted to experiment with any particular form of art or story in your comics/works?
Well, I have a channel for experimenting my comics for the past few years. For mainstream or normal comics, I publish them under my graphic novel belt. For experimenting with my storytelling or art, I publish them under 'Garaj Komik', an independent zine collaboration of artists who write, draw, invest, publish, and sell the zine themselves but moderated by Lee Heng Kok. So I would use my experiments; amend them, improve the storyline/panel and art style as a foundation of my next graphic novel project.
What is your inspiration/muse when it comes to your art?
To me, inspiration is technical; strokes, brush styles, panelling, story, etc… you need to work on those. Same as ideas. It needed work, rework, improvement, or maybe new ideas spin off from the original ideas, and so on. It's not really a Eureka moment or anything like that. It may seem like the original idea was bland and normal, but as you work on that idea again and again, it becomes better and unique as you go along. However, life itself is your inspiration; your family, friends, children, you know, things around you. This is because stories from the real world are relevant to your reader, and that's how your story connects with them.
Who has been the biggest influence on you from outside the comic/art/animation community?
Colonel Sanders. Because he proves that if you're persistent in doing something and you do it good, you can make it despite your age.
What do you think can be improved on in the local art/comics/animation scene. Additionally, where do you see the local comics/art/animation industry headed?
I'm not really in the position to give an insight on this. It's because I'm new and I haven't wrapped around my head on the whole history, background and knowledge of the local scene. I know it's tough, but from what I see, it's improving in certain aspects. Some aspects of the local scene are not doing well, but some aspects are prospering, which I think is needed as the industry is worming through its evolution. I'm quite optimistic about our local scene actually, I don't know how though, as long as the spirit and effort is there, we will make it better day by day.
How do you keep your creative side from depleting and how do you recharge?
Balance is important. As long as you balance your work and life, your creative juice won't run out. To me, every new project is a recharge. Using the same methodology or working process but this time with different ideas and approach. However, work is work. You're dealing with clients, documentations, accounts, etc. so no matter how fun the project is, I will still spare some of my time with my family on a daily basis do I can be fair to my family and myself.
Describe your typical day of work.
You really want to know? Hahaha! Well, I have a very mundane life just like everybody else. My day starts at 5.15am as I wake my children up for school. Then I drive them to school, buy some breakfast and usually start working at 8am. I work at home but sometimes I have to spend time at a client's place or have meetings if needed. By 1pm, I fetch my kids and have lunch at home. I usually work till 5-6pm; if it wasn't a busy day, bring my kids to the playground, have dinner, put them to sleep and lipat baju afterwards.
See? Boring wei.
What is the most memorable fan encounter you had?
I believe I don't have a fan, hahaha! But I had a fanboy moment when I saw Jason Momoa at Oz Comic Con, Sydney few years back!
What is your artistic/art pet peeve?
I don't want to say procrastination because every single artist I know have this problem. I'm just going to go with I don't know when to say stop when it comes to detailing. It annoys me 'cause I don't want my artwork to be overdone. But I'm learning to control that by learning other people's style in minimalising the details.
What advice would you give newcomers to the scene?
Position yourself; know your strength and weaknesses, improve on every single project, excel in your own strength. Make your special technique unique so people can see your name in your strokes. Keep on churning new work. I learnt that Andy Warhol did have a point on critics where he insisted churning new works so that you will be already on the next new work while the critics are still discussing the previous ones. Oh, another thing, it's important to learn about the business side too; market yourself, approach corporates, make yourself visible to the public, etc. (unless you can afford an agent).
For more of Arif's work, you can follow his artsy adventures on his Facebook page.
If you're an artist and you want a chance to be featured on The Level, feel free to drop us an email (editor@thelevel.my). We don't bite!