The golden age of the television series is here, and along with it has come a renaissance in programs made by and powered by women. From the stars on screen like GLOW's Allison Brie to the everywoman struggles of the Unbreakable Kimmy Schmidt, Netflix is serving up great stories that break the mold – because while there have always been great stories, women have often been sidelined from the real roles of those stories, and this new age of television is showing people that it's high time everyone had their story told, through their eyes.
Thanks to the good people over at Netflix, we got to have a quick sit down with GLOW showrunner Liz Flahive – the woman behind one of the best shows on the streaming service right now. Wrestling's a strange place to find women's empowerment, given the aggressively sexist tone of the sport in the 90s, but through the journey of Ruth is as unexpected as the business of wrestling itself, where women have become the talk of the town for their performances in the ring.
Hi there! First off, do tell us a little about how you and fellow producer Carly Mensch came up with the idea of reviving GLOW – what was it about the show that drew you to it?
Liz: Carly came across a documentary about the real women of GLOW, looking back on their time making the original show; then she called me up and said I had to watch it.  We were both really struck by the fact that we'd never seen that world before – we're weren't wrestling fans and we hadn't seen the original show – but we were so struck by the way the women were and how transformative it was for them and we took it from there – discussing how we would do our own dream version of this idea.
What kind of research went into writing the show? Were you a fan of wrestling before – or are you now, after this experience?
We certainly weren't wrestling fans before we started making the show – but we did love the characters and the transformation that the characters represented and that was the part that really took our interest. I wouldn't say we're huge wrestling fans as a result of making the show, but we certainly have a huge amount of respect for how physically taxing the whole process is and how much camaraderie and community is displayed amongst these women.
Did any particular 80s series/film/news event influence the themes and character motivations that we see on GLOW?
It was all really the inspiration from the original show and the themes that were represented and then our own imaginations. The 80s in general is such rich territory for inspiration that we were probably more influenced by the general feel and nostalgia around the decade, rather than specific shows or events.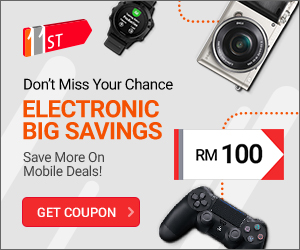 Wrestling, while appearing violent, is actually very much about the performers taking care of each other in order to put on a show, and put each other over. How do you feel this metaphor plays out in the ongoing struggles of women to break glass ceilings everywhere?
We were really amazed at how different the skills involved in wrestling are from what you see as the final result. As you say, there is a great amount of care and trust involved in the relationship between two people in the ring. It's about respecting and taking care of your partner's body and your number one concern is their safety. We think it's really reflective of the need for women to band together and support each other to achieve great things.
It's very interesting that Ruth's search for more substantial acting roles brings her to wrestling – an industry that admittedly has an exploitative history when it comes to women performers. What are your thoughts on that dichotomy, and how does that play into the story you're telling?
It's funny you mention that. We have never hidden the fact that we thought Alison (Brie, who plays protagonist Ruth Wilder) would be wrong for the role at first. There's something about how inherently talented she is and how beautiful she is – we kind of overlooked her and in a very meta way, she fought for the role and kept coming back and showing us all of these colors and talents, and it was undeniable when she started doing Ruth.  It's a fun meta story of Alison, in the vein of Ruth, fighting for the role so hard. And now it feels like such a no brainer now because she's so incredibly perfect for the role.
GLOW portrays the roster of women coming to trust one another with the safety of their bodies despite their differences. How important is it for women hold each other up even if they are competing in the same arena, and did you hope that viewers would take that back as a lesson from the show?
While we don't set out to tell people what they should take away from this show, we do think it's a wonderful thing if we can help promote the idea of women supporting other women and really lifting each other up – it's really important to us. If viewers take this with them from GLOW then that can only be a good thing!