If you, like me, were confused about Logan Paul trending on social media – have no fear. Here's a quick fact sheet on why the YouTube star made headlines. Spoiler alert: it's not good.
WHO
Logan Alexander Paul, 22. The Ohio-based vlogger and voice actor, originally a Vine star. He has since moved towards acting and creating his own brand, Maverick. With 15 million subscribers, Logan's fanbase is mostly comprised of children under the age of 15. For more information, check out his Wikipedia page.
WHAT
On December 31st, 2017 – Paul filmed himself and three other friends reacting towards the discovery of a corpse of a man who had hung himself in Aokigahara, Japan. The video itself was uploaded to his YouTube channel, and the thumbnail was a shot of the corpse with the face blurred out. Aokigahara is known as the Sea of Trees, and as the more ominous Suicide Forest – due to the many people who choose to enter said forest to end their lives. Said video was met with heavy criticism due it viewers deeming it insensitive and disrespectful towards the deceased.
BACKLASH
Backlash on social media has been swift and punitive, with celebrities and civilians alike calling out Paul for his behavior. The video itself has since been pulled, but garnered 6.3 million views within 24 hours of upload. On the 1st of January, 2018, he posted a written apology to his Twitter page.
Dear @LoganPaul,

How dare you! You disgust me. I can't believe that so many young people look up to you. So sad. Hopefully this latest video woke them up. You are pure trash. Plain and simple. Suicide is not a joke. Go rot in hell.

Ap

— Aaron Paul (@aaronpaul_8) January 2, 2018
suicide is not a joke.
suicide is not a way to gain views.
suicide is not to be taken lightly.
what logan paul did is not acceptable.
if you're struggling, please take your health seriously and please seek help. your life is worth so much. you are worth so much.

— ariona,, 10+70+105 (@httpariona) January 2, 2018
@LoganPaul You're an idiot. You're not raising awareness. You're mocking. I can't believe how self-praising your "apology" is. You don't deserve the success (views) you have. I pray to God you never have to experience anything like that man did.

— Sophie Turner (@SophieT) January 2, 2018
Wired put out a great piece on how YouTube is complicit in Logan Paul's controversy, and how YouTube is basically in for its reckoning. Vox also put out an article saying that Logan Paul's decision is spawned from the toxic YouTube prank culture and a 'post first, think later' ethos. YouTube's lack of response also garnered immediate backlash.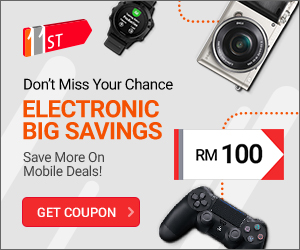 youtube: lgbt content is inappropriate.

logan paul: *literally makes a video where he showcases someone's suicide and gets on the trending page*

youtube: you're doing amazing sweetie!

— jackie | 198 (@purpIeuniverse) January 2, 2018
The official statement from YouTube is also lackluster, and does not include how they did not pull the initial video from the YouTube trending list until Paul pulled it himself.
What did you think of this whole fiasco? Let us know in the comments.