by Jo Yee
Daiso – The mecca of RM 5.00 (Now RM5.30, thanks gomen) Japanese goodies, plays host to cheapskate fashionistas like me who go on a bi-monthly pilgrimage to not only get my fill of fashion and makeup products, but also to the super cute yet not-really-necessary household items I tend to hoard – like cute stationeries to food tupperware (Strawberry-shaped lunch boxes?! Don't need them but YASSS!!!)
Recently after watching Kero Kero Bonito's latest music video, "Lipslap", I've been obsessed over one thing: The power-packed, eclectic style of Sarah Midori Perry, the lead singer of KKB. Carrying influences from her side career as a visual artist, Sarah's sense of fashion is an eye-dazzling feast of Harajuku fashion and activewear that simply mesmerizes the audience and characterizes the colourful spirit of KKB.
Naturally, the first place that immediately came to mind when I was hunting cute Harajuku-inspired accessories for this style post was Daiso. From chopsticks to raincoats, I knew that Daiso would be THE place for me to get crazy accessories – like my furball earrings. Unfortunately, they only had the furballs as hair ties, so I innovated with the help of some earring hooks from Daiso and thread, making my very own D.I.Y. furball earrings!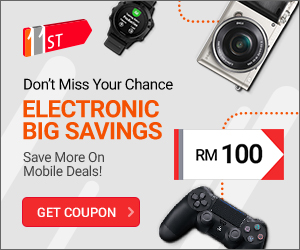 I was also desperately looking for lined knee length socks (sort of like soccer socks), but as the lined socks in Daiso did not have one in the colour of my liking, I decided to pimp out my own knee-length socks with some bias white fabric tape, which I simply pinned around the hem of the socks to recreate a monochrome pair of lined socks.
In the stationery section, I also found these super cute stickers which I used in place of the confetti glitter sprinkled on Sarah's face in the music video, as I thought it looked more kitschy and Harajuku-like. The stickers definitely completed the monochrome activewear pieces by injecting a pop of kawaii-ness and colour to the whole look.
To recreate Sarah's bright, wide eyes, I tried out their fake eyelashes and eyelash glue. For someone who has never worn fake eyelashes ever, I was seriously quite impressed with the dramatic depth it gave to my rather sepet eyes. Despite the lashes being a little fake-looking due to its plastic sheen, it was rather easy to apply and felt quite lightweight.
Unfortunately, depending on which Daiso you visit, they may have a different range of products, which the One Utama branch lacked in terms of beauty products. I was searching high and low for the highly-recommended eyebrow pomade mentioned by beauty blogger EvangelineHawa in the MAKEUP MURAH?! Vlog review but could not seem to find them in the Daiso branch at One Utama. Daiso branches in Singapore were also said to offer really good makeup products in Clicknetwork's "Tried and Tested" Daiso Makeup episode, but the Daiso stores here only offered a limited range of beauty products – especially when it came to lipstick, which I was most excited for in replicating Sarah's bright pink lips. 🙁
However, the plain-colored caps from Daiso were a legit complete steal for its price as they looked so incredibly versatile. With a variety of colours to choose from, these caps add a whole new edge to your everyday look at 1/10th of what an average HUF or whatever 'street' headwear would easily be priced at. They are by far my favourite purchase from Daiso, giving a great bang for every buck spent.
A huge shout out and thank you to Amir Shiraz for the wonderful pictures featured in this blog post!