by The Level My
2017 has been a great year for music. The rise of the indie scene in the mid-year got the ball rolling for everyone as it attracted Malaysians to listen to raw and unsigned talents rather than just binging on International sounds. It keeps getting better and better for Malaysian music: more than 200 gigs were organised, 20 records were released and celebrated this year, and more than 100 songs eligible for this years best songs list, but listed below are our very own best 30 songs of the year.  
This is the first part of our 30 Best Malaysian Songs of 2017 (30-11):
2.6 Bintang by Orkes A. Hizadin
The Malays would say baru setahun jagung, but with the amount of noise these boys have been making, you can't deny that at least one of Orkes' songs should be on the list. Their most controversial one, '2.6 Bintang', showcases Amir Hizadin's flair in writing art that speaks for the people (in regards to the 1MDB allegations). From a rakyat standpoint, Amir simply asks what everyone's asking: 'what's really going on?' in a manner that appeals to the current crowd.
Lines by Seven Collar T Shirt
It's been awhile since rock legends Seven Collar T Shirt released a song as experimental as 'Lines'. The song shows more of Duan's vocal prowess that the scene has been missing for years, accompanied with singalongable stadium rock-like hooks. It is indeed about time Seven Collar T Shirt shows the youngins how its done.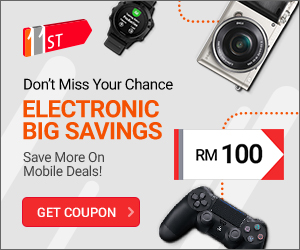 Redshift by Ivory Aisle
It's quite astonishing to see Ivory Aisle ace a 360 transformation after their former vocalist Afiq disappeared without a trace. Veteran vocalist and producer, also good friend of the band, Nash Muhandes stepped in to assist the band in their metalcore form. 'Redshift' is definitely a shock to the membrane, especially looking at how the outfit abruptly changed from pop punk to pure metalcore – but a risk well thought of for sure.
Sarawak by Noh Salleh
Noh Salleh has travelled far and wide to promote his music but has never forgotten his roots. Even in Semenanjung, Noh tirelessly promotes his Sarawakian culture in any way he can – even to the extent of selling authentic Laksa Sarawak. As a tribute to his hometown, Noh wrote a breezy jazz track to educate his fans and listeners on the wonders of the state. At this point, this song should already be Sarawak's tourism department's official song to promote its attractions.
Wanita by Zamaera
'Helly Kelly' may be groundbreaking, but 'Wanita' showed that Zamaera isn't just a flash in a pan. Although  known for her English songs, this track presented Zamaera's skills in Bahasa Malaysia, making her a brilliant dual language rapper to look out for. To be frank, 'Wanita' really did inspired Malaysian women to strive for the best and if you watch the music video, you can see Lilasianthiccie, dancing to Zamaera's beats way before she released 'HIAO'. Coincidence? We don't think so. #Respect
Terang Bulan, Terang Bintang by Shuuna
Expectedly, people would've compared Shuuna to Yuna (Malaysians compare every female hijab-wearing singer with Yuna though). But since Shuhusna's character in her vocal performance is so strong, Shuuna strays away from that comparison. 'Terang Bulan, Terang Bintang' feels like a lovely first date, that's convincing enough for you to go on a second one – an intimate track that will encourage you to embrace the feels.
Consequences by I Lost The Plot
Many emo veterans regard I Lost The Plot as the genre's next of kin, and who are we to deny that? 'Consequences' showed that the band has found its footing. Clever songwriting, memorable intro, and consistent in their hooks, 'Consequences' sits smack right in the middle of our 2017 list like a prince, waiting to be king. The Sungai Petani lads are bolder in imposing their brand of alternative rock in the middle of the indie stream, and we want to see more I Lost The Plot in the future.
Forever Is Not Our Thing by LUNADIRA
100,000 plays on Spotify for someone who just started out is a pretty impressive feat if you ask me. LUNADIRA bedazzles in her first ever single after her cover of Zayn Malik gained mega traction on Twitter, and she never looked back ever since. 'Forever Is Not Our Thing' is in tune with the current frequency with lyrics like shards in your heart and a voice to help you get through the heartbreak. I'm sorry LUNADIRA, but looking at things now, looks like forever is set to be your thing.
Tunjuk Belang by Lan, maliQue, and monoloQue
This song was composed in conjunction with KL's SEA Games this year. Although the general public wanted Ella (they just couldn't move on from 'Standing In The Eyes of the World') to produce another song, 'Tunjuk Belang' did the job expectedly well. The lineup behind the production is crazy – monoloQue's composition, Lan's high pitched vocals, and maliQue's rap performance yang mengubat rindu. What's most interesting   is the way they added traditional instruments to educate the participating nations on Malaysian music in one wholesome track.
Taknak Standard by The Fatalis
This band didn't just raise the bar, they broke it. The Fatalis went the extra mile to produce one of the freshest rock albums in recent history – instantly showing how rock is still the dominant genre in Malaysia. Their record 'Gagalis Optimis' is full of punches, anthems to bar-fights, and symphonies to destruction but 'Taknak Standard' rose above the rest to be their grittiest track to date. After listening to The Fatalis, who will blame you if you no longer want the Standard?