Thor: Ragnarok is a delightful brainless film by a relatively budding New Zealand director named Taika Waititi. With its bright colours and tongue in cheek humour, I can't help but feel this is a discounted Guardians of the Galaxy. Though in truth, this movie is almost wholly Waititi's creation and style of humour. Filled with great wit and characters burning each other with great retorts, this feels like a more sophisticated version of Guardians of the Galaxy's humor. This actually feels like a movie that Millennials would enjoy.
As a highly stylized film that sets itself apart from the rest of the MCU, Thor: Ragnarok is without a doubt a fun mashup of three famous comic book series: Marvel Super Hero Contest of Champions, Planet Hulk and Thor: Ragnarok. The only issue is that if you're going to watch the movie for Planet Hulk sequences, you might want to adjust your expectations. This is a Thor movie through and through, it's in the name, Thor: Ragnarok and not Thor & Hulk: Ragnarok. With quite a few disconnection with the mashup, it's probably best to forget about the comic book connections and treat the film as its own original story. This is really not hard to do when the movie actually oozes the retro 80's and early 90's styles of comics with absolutely no illusion that it's a comic book movie.
Plot wise, the more I think on the movie, the more it becomes thin with what feels like there was little to no stakes involved. If you look pass all the greatly timed humour and wit, what you're left with is this empty shell of a Marvel action movie. I feel that Waititi and the writers didn't really explore the lore or tried to make the action sequences fun. This basically translates to all the deaths or threat of annihilation being whimsical, then again when all the characters are cracking jokes and witty one liners, you're sure to lose any sense of gravitas or tension.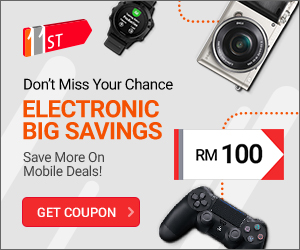 What probably made me sad the most is the cookie cutter villain Hela played by the freakishly amazing Cate Blanchett. While the character had that wonderful evil psychotic feel and the performance was beautiful, the plot involving Hela was dull and uninspiring. Considering that I had the most fun watching the Sakaar scenes with Jeff Goldblum as the immortal Grandmaster, I feel sorry for dumping the otherwise cool Hela arc into the dumpster bin. It feels almost like Hela was an afterthought that Waititi had no fun or inspiration with, that it was Marvel who forced upon Waititi that Hela arc and pretty weak actions scenes to tie this phase together.
So while overall I would not deem this movie worth watching again back to back so soon, this is truly a breath of fresh for Marvel. I do hope that Marvel continues with this style every now and then in small doses to keep their franchise fresh because they broke the mold with this one properly. We wouldn't want what happened to DCEU to happen here, so here is hoping that the JLA movie won't look as bad as the trailers, I swear the only redeeming factor is that they're riding on Wonder Woman's back.
As for Taika Waititi, this movie definitely earns him a blank cheque for his next project and hopefully this time the action is as well is more engaging or minimized to what is necessary. It will actually be interesting to have a less action packed Marvel movie for a change, add a better plot and Waititi's style and humour and I will go out of my way to see that kind of movie. While if I solely wanted a truly brainless action movie with no substances at all, I would just go watch that famous director's movies known for quick cuts, explosions and product placements.