Netflix's Originals have taken the creative industry by storm – offering creators a chance to explore their visions without the hampering of executives and studio direction (that bane of superhero flicks) on a platform that reaches over 104 million members in 190 countries. From documentaries like the visceral and poignant Winter on Fire to the high-stakes drama of  episodic TV series like Narcos, Netflix Originals have become synonymous with great content and true vision to fans, and Netflix intends to up the game by cornering the anime market with it's slew of original programming featuring some of Japan's most popular studios and creators.
Netflix announced, among others, a new Saint Seiya anime titled Knights of The Zodiac, Devilman: Crybaby, Godzilla: World of Monsters, Children of The Whales, a brand new stop-motion Rilakkuma series, and of course, Castlevania, based upon the hit video games series from Konami. The slate features some truly interesting projects like Cannon Busters – a brand new anime created by LeSean Thomas (Children of Ether) from the USA, Lost Song, a classic fantasy revolving around two girls who can create miracles with the power of song, and Kakegurui, a anime based on a high school where the true measure of one's ability to gamble is the only thing that matters.
Taking the stage at the Tokyo International Forum, Greg Peters, Netflix Chief Product Officer, told the assembled press that anime was a big step forward in Netflix' plans to create content their users want to see, noting that while Japan was definitely the hotspot for anime viewing on the streaming platform, 90% of anime related traffic on Netflix comes from outside Japan – indicating a huge market hungry for the tales only anime can tell.
In moving forward, Netflix decided to team up with some of the very best anime creators in Japan, including Production I.G., Bones, Toei Animation, Science SARU, Polygon Pictures, and more. Some unusual collaborations were also formed – notably the upcoming Cannon Busters anime, a brand new story that's a collaboration between an American writer and Manga Entertainment LTD, and Castlevania, headed by Indian-born American filmmaker Adi Shankar, who produced the critically applauded shorts Venom: Truth In Journalism and Punisher: Dirty Laundry.
In total, Netflix announced 12 new anime set to premiere next year.
A.I.C.O. – Incarnation (2018)
Produced by the studio behind My Hero Academia, Eureka 7, and Soul Eater. A.I.C.O. follows an orphan girl named Aiko. Two years after the catastrophe that claimed her parents' lives, deemed 'The Burst', Aiko is informed of the Primary Point, the origin of the Burst and where her true body lies.
Canon Busters (2018)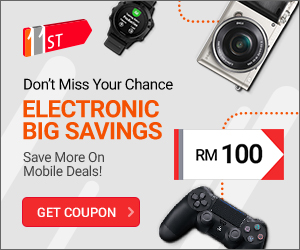 An original anime, Cannon Busters stars S.A.M., a robot designed to be the friend of the heir of a kingdom. Written by a team that includes Bee and Puppycat creator Natasha Allegri and The Witcher writer Anne Toole, this series was created by LeSean Thomas, an American filmmaker.
DEVILMAN crybaby (2018)
Directed by Masaaki Yuasa of Science SARU, this fresh take on the legendary Go Nagai's Devilman saga follows Akira Fudo, a young man who gains the powers of a demon to do battle with other demons intent on taking over the world.
FATE/APOCRYPHA (2 December 2017)
The latest addition to Type-Moon's Fate/Stay Night series, Fate/Apocrypha sees the Holy Grail War being brought to new levels with two opposing teams. Prepare for more shocking twists and betrayals as this series premieres later this year.
Godzilla: World of Monsters (November 2017)
Toho Studios brings us the first new Godzilla anime film in ages in what looks to be a story for the ages. 20,000 years after humanity has evacuated Earth in search of new home, Godzilla rules an earth of monsters. When their plans go awry, humanity is forced to return to Earth to try and retake what was once theirs in the first installment of an epic trilogy of films.
Kakegurui (2018)
In this high school, the true measure of one's ability is one's skill at the gambling table. This high-stakes drama through a world of twisted characters lusting after the thrill of the game has already aired in Japan, but will make it's international debut on Netflix.
B: The Beginning – A futuristic city under siege by a serial killer. A legendary investigator. Superpowers.
Baki, – Baki the grappler just wants to do one thing in life – surpass his father as the world's greatest martial artist.
Children of the Whales – On a world covered in sand, 500 people sail on a 'mud whale' as the brutal outside world tries to invade their one sanctuary.
Knights of the Zodiac: Saint Seiya – The '80s classic returns.
Lost Song – A new classic fantasy following two girls with the power to create miracles through song.
Rilakkuma – The adorable cartoon bear gets his own stop-motion series.
Sword Gai: the Animation – A legendary weapon none can wield without becoming bloodthirsty. A boy with noble intentions.
Castlevania Season 2 – Konami's action-adventure series romps on for more vampire whipping action in Season 2.
Little Witch Academia – This colourful anime series sees a girl living out her dream to become a witch – with plenty of laugh worthy hijinks and tender moments along the way.
Voltron: Legendary Defender – The classic mecha/sentai series returns! Produced by America's Dreamwork Studios, Voltron is a reboot of the Beast King GoLion anime and the Voltron franchise.
Cyborg 009: Call of Justice – 9 cyborgs have always protected humanity. Now, they return one more time to face a new enemy – mutants, who innately possess powerful and destructive abilities.
Erased – The hit series gets another anime adaptation as a phenomenon known as 'Revival' brings the protagonist 18 years into the past to chase after a chain of killings he believes is connected to his mother's murder.