Lord Gaben is giving us even more incentives to open our wallets this year, apart from Artifact. Say hello to a new in-game client subscription service for Dota 2 – Dota Plus. Now this service doesn't mean Dota has become a pay to play game, it's still free to play and isn't pay-to-win (P2W). What we are getting is a replacement to the Majors Battle Pass system, more stats to compare and data driven suggestions, aka machine learning.
Starting with the Majors Battle Pass, this is a straight replacement for that system due to the Dota Pro Circuit. Complete with challenges like in the old Major Battle Passes, by completing these objectives, you will gain shards. As you accumulate these shards, as a Dota Plus subscribers, you will then be able to spend your shards on unlocking items, cosmetics and Relics. It should be noted that some of the items and cosmetics will be Plus-exclusive, thank you Gaben for incentivizing us to spend more cash. While the Relics are very much like the gem system and track a particular statistic. Such trackers can be doing X amount of damage with a skill, how many times you stun multiple enemies or to the more mundane amount of assists on a hero. All of these Relics will be tied to a hero, need to be unlocked using shards and can be run at the same time to progress your hero level.
Now just because the Majors Battle Pass system is gone, doesn't mean that TI8's battle pass is also gone. I will be assuming here, as it has not been explicitly stated, that they will still need to generate a prize pool for TI8 and milk as much money as possible from Dota 2.
In the past we released two types of Battle Passes, ones that revolved around the Majors, and one around The International. As a result of the recent introduction of the Pro Circuit, we've replaced the Majors Battle Passes with a new type of service that doesn't depend on a specific start and end date, and one that we can continually add features and content to over time.
As for more stats and data driven suggestions, this is probably what appeals to me more about Dota Plus. Straight from the start of a match, you will have the hero assistant suggestions tab. This tab will constantly update as new heroes are picked, and even suggest what lane you should be in. With everything being based off of data driven information, this tool can be potentially broken in higher levels of play. Think of it as counter picker suggester built into the game client.
To add on top of the hero pick assistant, you also get three item build suggestions based on which lane you picked for your hero and what heroes you're facing. When paired with the ability assistant suggestions, this is essential takes a lot of the guesswork out of your Dota builds. This might even replace all of Torte de Lini guides, RIP. Heck, it might even be useful and suggest something that you never thought of before and win you a game.
Now if that was not enough data, there is a real-time in-game match tracker for your performance as well. Comparing your net worth, K/D/A and LH/Denies to those in your same skill bracket for that particular hero, you can benchmark yourself. Which all of this info will also be included in your post-game analytics, which will include damage dealt by all sources of damage to each specific hero.
As for other bits you should know about, would be seasonal terrains and Battle Cup. Dota Plus subscribers will have access to Seasonal Terrain each season and the Battle Cup is now back. Now while you don't need the Dota Plus subscription to join the Battle Cup, you do get a free entry to the weekly Battle Cups. Which if you think about it, does save you RM4.20 an entry.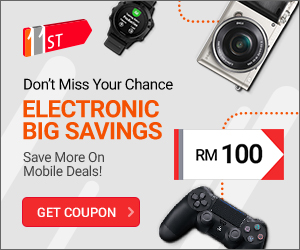 Finally getting to the price, Dota Plus will cost RM17 for a month, RM94 for six months and RM177 for a 12 months subscription. As for the experience so far, it has been enjoyable. I will still need more time with the system before I can say if it's truly worth it. So do expect a review sometime in the coming weeks and hopefully by then I will have gain a few ranks with Dota Plus.