First things first, I love Overwatch so much that I don't mind ruining my biological clock being a night owl, like many others, just to virtually watch the Overwatch World Cup 2017 on Twitch (the finals were held at BlizzCon 2017 on November 3-4). Second thing, Team South Korea succeeded in defending their 2016 title with their 2017 win (they defeated Team Canada with a 4-1 score in the Final) so BIG YAY.
But to be fair, all eight teams played and performed admirably. Even though South Korea managed to secure their grip on Overwatch, it was clear that they were not untouchable, evidently from their electrifying quarterfinal match against USA which clearly challenged the South Koreans to the max – not surprisingly, the match was touted as the "Real Final" by many. Aside from great and seasoned players from Team USA, Canada, France and South Korea, teams such as Team China, Sweden and Australia are definitely the ones to watch out for next year as the talent, gameplay and skillset they shown were merely teasers of their soon-to-be-unlocked potential. The weakest team was Team United Kingdom but I believe the British lads have ample room for improvement and will come back stronger next time.
Now, without further ado, may I present to you the Top 5 Plays of the Overwatch World Cup 2017!
MANGACHU'S HANZO TRIPLE KILL
Team Canada's Mangachu is a stellar DPS player but for this semifinal match against Team Sweden in the King's Row map, Canada decided to have their two DPS players picking defense heroes (Surefour on Junkrat while Mangachu on Hanzo) while attacking, instead. A risky choice that paid off in the end for Team Canada! In the hands of a pro, Hanzo sometimes proves to be a good hero to play in order get early picks. As the saying goes, "the best defense is a good offense."
RYUJEHONG'S SLEEP DART SHUTS DOWN AGILITIES' DRAGONBLADE
Team South Korea's Ryujehong is the world's best Ana player and if any Genji tryna pull a fast Dragonblade on him, said Genji probably won't have a happy ending or Play Of The Game (POTG) as seen in the above video. In one of the Final matches between South Korea and Canada; against Ryujehong, Agilities wasn't so agile anymore eh? Ryujehong couldn't really play a lot of Ana in the World Cup finals as she wasn't really a viable pick against the likes of Mercy, Lucio and Zenyatta. But being a phenomenal Support player, Ryujehong definitely made it work in style.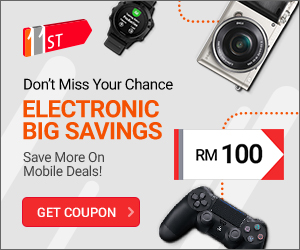 FL0W3R'S SHARPSHOOTER WIDOWMAKER
South Korea's young Fl0w3r is one of those God-tier flex players who can play literally any hero (heck yes, he once played as Mei during the earlier group stages at a Horizon Lunar Colony map) and is an idol to many fans. Fl0w3r usually sticks to DPS heroes but he also proved to be a great Widowmaker as seen in the above video, collecting eliminations and headshots like nobody's business.
CANADA'S PIRATE SHIP STRATEGY DEMOLISHED AUSTRALIA'S DEFENSES
Note: Skip the video to 34:31 for said Pirate Ship Strategy.
One of the new metas in play (#PUN), is the dreaded and cheesy Pirate Ship strategy whereby you protect your Bastion teammate by having tanks with shields (such as Reinhardt and Orisa) shielding him from enemy fire. So, imagine a President that's strictly guarded by burly bodyguards. To put more salt into Australia's wound in their quarterfinal match, Canada decided to combine the Triple Tank meta (a team composition that involves three tanks) with the Pirate Ship strategy, heavily fortifying themselves against Australia, sealing Australia's fate in their disastrous attempt at defense. The poor Aussies had not expected Canada's clever composition and paid the price for it.
BONUS: MONTE CRISTO'S TOP TEN ANIME BETRAYALS' MOVE
The betrayal from @MonteCristo!

Watch 🇺🇸 vs 🇰🇷 LIVE now on MLG!https://t.co/jyo4lDm2pM https://t.co/oJnxaYSUQD

— MLG (@MLG) November 4, 2017
MonteCristo did something awesome before South Korea's quarterfinal match against USA and it was definitely the Play Of The Entire Tournament.
Last but not the least, the most-talked about 'ultimate match' in the World Cup is this one. ENJOY: