The OnePlus 6 smartphone seems to have another colour up its sleeve for Malaysians, a stunning red edition. Already a great phone from a hardware standpoint, the red variant just makes it so much more of an appealing smartphone, design-wise. Truth be told, kinda getting sick of the standard white, gold and black you see with most smartphones.
Pre orders for the OnePlus 6 red model (only available for the 8GB RAM + 128GB ROM model) has already begun on the official OnePlus Lazada store and pre orders will be ending on the 31st July.
It should also be noted that OnePlus is officially being distributed by Mi Han Sdn Bhd and that they will be giving away the OnePlus Bullets Earphones (V2), worth RM149, to the first 50 customers who pre orders the OnePlus 6 Red model on Lazada.
Do note that these are not the OnePlus Bullets Wireless earphones that reviewers overseas are making so much buzz about and that OnePlus smartphones doesn't shipped with earphones in the box. Hopefully we can expect the OnePlus Bullets Wireless earphones to show up in Malaysia soon at a reasonable price as an alternative to the more premium wireless earphones already on the market.
If you wish to purchase the OnePlus Bullets (V2) earphones separately, you can find them on the official OnePlus Lazada store.
Just as an afterthought, the OnePlus 6 red colour scheme reminds me very much of Iron Man Mark 33. The potential is very much there with the sleek design.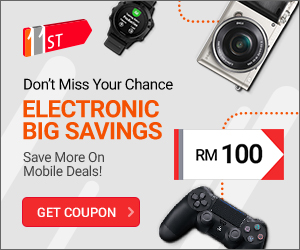 Though another option could be to just slap on this black OnePlus Marvel Avengers Iron Man Case for the OnePlus 6 that is sold in India. Which we might add, also has an Amazon page which you can try to get it from. Question is, would you want to even get a case when it would cover up a beautiful phone like the OnePlus 6 red edition?