Republic of Gamers Masters 2017 or ROG Masters 2017 is back in Kuala Lumpur this December 9th and 10th. With 40 regional qualifiers and 4 grueling regional finals already completed around the globe, it's now time to see who will reign supreme at ROG Masters 2017 International Grand Finals in Dota 2 and CS:GO.
ROG Masters 2017 – Best of Dota2

Who will reign supreme? Come and join us at Plenary Hall, KLCC this December 9 & 10 to watch your favorite teams duke it out for the $500,000 prize pool! Register your details here: https://goo.gl/rHxw1s

Posted by ASUS Republic of Gamers on 29hb November 2017
With 470,000 USD (RM 1,922,300) still up for grabs from the remaining prize pool money, who do you think will take it all home? Will it be the Chinese? Perhaps the Europeans, Aussies or Americans? Or maybe, just maybe our own local team might take it all, well – in Dota 2 at least.
Set to be held at KLCC Plenary Hall, admission is free and you should pre-register to guarantee obtaining a free ASUS ROG's goodie bag. You will also be in the drawing for one of the two ASUS ROG Strix Laptops they'll be giving away to those attending. If that still doesn't entice you, I'm sure signing sessions will be a thing again this year and you will most likely get to meet some of the best players in both CS:GO and Dota 2 in person.
To pre-register and secure your goodie bag: https://www.rog-masters.com/en/statics/event#tickets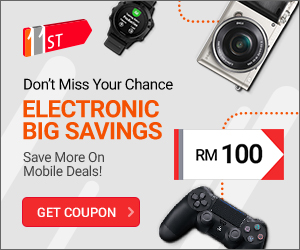 For more info: https://www.rog-masters.com
Event Listing: ROG MASTERS 2017 International Grand Finals
Held at KLCC Plenary Hall

9th and 10th December, 2017

Admission is free