Mask Name: L'Oreal Pure Clay Mask – Hydration
Product Claim: To purify soothe, calm and nourish your skin. Dirt is removed gently from skin and intensely hydrated.
For: Stressed, Uncomfortable skin
Hannah, 24. Lifestyle Writer
Skin Type: Combination-Oily. Dull, acne-prone.
I figured hydration wouldn't be my jam – I'm oily-skinned after all. Then I did A Thing and accidentally over-exfoliated my face. With sudden dry patches and actual pain, the hydration qualities of this mask are nice for that. But didn't love it though as I'm not the target audience here.
5/10
Yasmin, 18, Intern.
Skin Type: Combination-Dry/ Lots of Redness.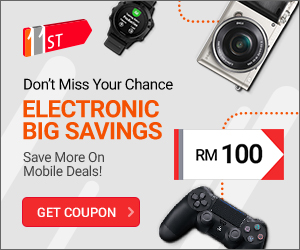 I used this face mask first because  I have a serious case of dry skin and I'm starting to break out. My skin also has a serious case of prickly heat around my jawline (and I have slight blemishes) so it feels very rough. With this, I focused on applying the hydration mask on my jaw area, and worked my way up my face. The mask applies well, as it's not too creamy or not too runny, but I don't like the smell! But that's just my opinion because I do not like lemon balm. When the mask hardens, it gives off a chalky feeling which I absolutely love because it's comfortable to let the mask work into your skin. After I washed it off, I immediately noticed that my pores closed up and my skin felt really soft! Although the downside of this is that I am a sucker for prickly heat, so the clay mask did not soften my prickly textures.
6/10
Jasmine, 21, Social Media Executive
Skin Type: Combination-Oily. Large pores, a bit of discolouration.
This mask was good – I felt a bit of difference on my cheeks and chin especially, and thankfully the mask didn't clog up my oily T-zone nor did it make it overly oily. I'd recommend this as a multi-mask. My favourite parts about the mask were its smell and consistency. It applied on smoothly and it didn't feel sticky or overly dry. I loved that it left my face feeling very fresh and scented – not in an unnaturally chemical way either!
6/10.
Mask Name: L'Oreal Pure Clay Mask –  Illuminating
Product Claim: This mask helps to decongest pores, regulate sebum secretion, refine your skin tone and texture. Left soft and smooth.
Perfect for Dull Skin and rough and clogged pores.
Hannah: ILLUMINATION. BRIGHTNESS. All the things I need. As a highlighter junkie, I'd love to have bright, illuminated skin without applying layers of product. I used this under my eyes (because as a new mom, I'm a card carrying member of the dark circles club) and it really helped. As an all over mask, I was quite happy to see that I had some semblance of that elusive lit-from-within glow after I washed it off. My face felt hydrated without feeling overly so, so I'm happy.
8/10
Yasmin: This was my second mask. I would not say that my skin is particularly dull, and given that statement, I felt the the illuminating clay mask didn't really do much for me. Once again, my skin still felt really rough in some areas because they are really dry. As I applied it, it was super creamy, I felt like I wasted a lot of it! (sorry guys) but I heard that my colleagues liked the fact that it was super creamy. Like the hydration skin, I focused on my jaw area and began to work my way up and let me just say that it smells way better than lemon balm! After I washed the clay mask off, I don't think it really did much for my pores, but I will say that it helped my skin redness a lot!!
4/10 
Jasmine: This mask brightened my skin ever-so-slightly. That might also be due to the fact that I wouldn't classify my skin as dull. It was extremely creamy and like the hydration, smelled great too. I'd recommend this mask to be used over a period of time to see tangible results as I think the results were a bit subtle for just a week of reviewing. Despite the small results – I felt that my skin after the mask was hydrated, soft, and healthy. It helped reduce a few of my dark spots on my face (especially very old scars) – definitely recommended for people with discolouration and dull skin.
6/10
Mask Name: L'Oreal Pure Clay Mask –  Detox
Product Claim: Gives a radiant complexion. Left looking brighter and healthier. Dirt, dust and pollution are perfectly removed from skin.
Perfect for: Dull Tired Skin.
Hannah: This sounds gross, but there have been days where I've wiped off my makeup only to find that there's a layer of dirt that came off alongside it. Ew. Tired is also a way I would describe my skin, as well as my entire existence – but anyway.
Maybe I'm masochistic, but I enjoyed the tightening feeling this mask gave. It dried up quite well, and this was one of the easier masks to wash off. That being said, I didn't enjoy the residue it left on my sink. The smell was also quite soothing.
7/10
Yasmin: Prior to this, I had already tried on the other face masks, so I really did feel my face becoming tired, and slightly polluted. Normally salt water would do the trick, but since I don't live near the beach anymore, I have hopes for this clay mask. The texture is runny, so it was easy to apply on my face. Again, I focused on my T-zone and cheek area and worked my way outwards. To be truthful with you, as it was drying, my skin felt very…sore. I gather it's because my skin is really dry in the same area (thank you combination skin smh) and this is the same feeling I get whilst putting on moisturiser. After washing it all off, the verdict: My pores felt cleansed, like how you wash off something minty and some of them closed up. However, I'm not sure if I just hadn't noticed before, but my skin texture became very bumpy.
5/10
Jasmine: I'm sorry, but this was my least favourite mask. Unfortunately I felt that it clogged my skin more than it sucked gunk out, and it really dried my skin out (despite having combo-oily skin). The consistency of the mask was very watery and it took a long time to dry even partially. I was not a fan of the smell either.
4/10
Mask Name: L'Oreal Pure Clay Mask –  Anti Pores
Product Claim: Purifying and balancing properties. Removes impurities and unclogs pores, refresh and soothe skin.
Perfect for: Oily and Shiny Skin.
Hannah: For what it's worth, my son giggled when he saw me with the mask on. Apparently, he likes green and that being said, I liked how this mask dried fast and washed off easily. It spread easily without being overly watery. It was way more gentle than other purifying masks I've used, but that meant that I could use it every other day instead of once a week. It shrunk my zits. I'm happy.
11/10 would use again.
Yasmin: This is my favourite. It was strange because I have very dry skin, not oily skin like LÓreal prescribed. I tried it last but I felt like this was what I needed for my skin all along. Before I put this on, my skin STILL felt dry (I don't think putting clay masks on for consecutive days a very good idea) and I had a lot of redness from my skin again. Additionally I had blemishes on my upper eyebrow, and one or two on my cheeks. So I focused on applying the clay mask in those areas and around it. The texture is also creamy, but I liked it because it wasn't difficult to scoop up and I really like the smell. It dried up really well and instead of giving a chalky texture really reveals your pores! Which is a good thing because it means it closes your pores. After washing it off…I have to say that ALL of my blemishes were GONE! No joke.
10/10 would recommend this.
Jasmine: OMG. I loved this mask so much I went and got myself another tub. Hands down – best clay face mask I have ever tested in my life. This cleared and closed my pores so noticeably that even after a day of results, I had people asking me if I had went for a facial the day before. After a week – my skin was less oily, more glowy, smoother, and there were a lot less blackheads and whiteheads. Although it doesn't dry out pimples as other clay masks may do, this is whole-face application friendly as it left my skin feeling hydrated and not dry-tight. It was extremely mild and relaxing on my skin, and didn't even need to be left on for that long. I applied it for around 5 minutes and washed it off, and wow. I'm genuinely amazed by the results. (Note: washing this off can get messy.. Your sink/shower may look a bit green if you don't wipe it off after)
I love that this mask has a slightly gritty texture (but not at all abrasive or harsh on the skin!) to it, and that a lot goes a long way. A small finger's dollop could cover half my face, and work the same results as a giant scoop of the mask. The smell is not as fragrant as the Illuminating or Hydration mask, however it still smells great! I currently use this 2-3x a week, and my skin has completely transformed in the few weeks since I started integrating it into my weekly skincare routine.
Rating this a good 11/10. Hahaha
You can get these on Lazada MY's website right here!