By Faris Foat
Recently, the MP of Permatang Pauh and vice president of Parti Keadilan Rakyat (PKR), Nurul Izzah Anwar tweeted a response to a tweet about her bringing alternative British rock Radiohead to Malaysia should Pakatan Harapan take over Putrajaya from Barisan Nasional. Now that the seemingly impossibile has happened: people haven't stopped talking about it.
The response from the daughter of Anwar Ibrahim was, 'Indeed. A promise is a promise #PostRamadanDiscussion. Now get on to work!' Along with the response, was a tweet from @AlepWilcox, who tweeted a picture of a page from Esquire magazine, issue July 2013.
Indeed. A promise is a promise #PostRamadanDiscussion . Now get on to work! 😆 https://t.co/AV0px9U0HB

— Nurul Izzah (@n_izzah) May 19, 2018
The promise: 'If we had won Putrajaya, I would brought[sic] Radiohead to Malaysia', was made by Nurul Izzah back in GE13.
Nurul Izzah dalam majalah Esquire (July 2013) kata:

"If we had won Putrajaya, i would brought Radiohead to Malaysia,"

Kita tuntut! Radiohead live in Kuala Lumpur! @n_izzah pic.twitter.com/XybSn3jVJ2

— TGA (@AlepWilcox) May 19, 2018
Given the current political wave, here's a list of bands/acts that we think Nurul Izzah should also consider hiring for a true Pakatan victory party:
1. Arctic Monkeys
This Sheffield based indie rock band already has a big fan base here in Malaysia. Plus, the band just released a new album, 'Tranquillity Base Hotel & Casino' which (let's be honest here) fans have been waiting for since they released AM back in 2013. Their new album may be diving audiences as fans debate over the band's new sound, but Malaysian fans would love to see them perform their hits.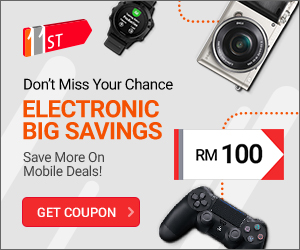 2. Rage Against The Machine
Rage Against The Machine's musical style has always been controversial and political, as the band openly voices their highly critical opinions on the domestic and foreign policies of current and previous U.S. governments. GE14 saw a massive political shift in Malaysian governance from an allegedly corrupt government to a Rakyat-elected-government. Songs like 'Killing In The Name', 'Bulls On Parade', and 'Take The Power Back' are likely popular amongst the youth voters who turned out two weeks ago. Lets hope Zack De La Rocha and co. are interested?
3. Butterfingers
We were blessed to witness a Royal Butter reunion at Rockaway 2017, but maybe – just maybe – for a very special occasion, Emmet and co. can be tempted to return once again, and this time with all their hits. Their song 'Tentang-Tentang' is a fitting anthem to the state of the nation during the election period. We would love to see the crowd singing along to the lyrics, 'Tentang, marilah tentang, marilah tentang, bersama-sama.'
4. Ella
When Pakatan Harapan decided to play 'Standing in The Eyes of The World' right before Prime Minister Mahathir Mohamed's speech during the eve of #GE14, viewers poured their emotions on the comment section, with some of them thanking Pakatan for the emotional touch that brought back so many memories. Another song, 'Gemilang', which was performed by Ella herself during the closing ceremony of the KL SEA games last year, is also another patriotic tune that we would love to singalong together.